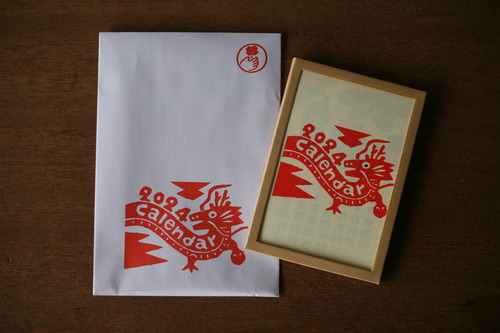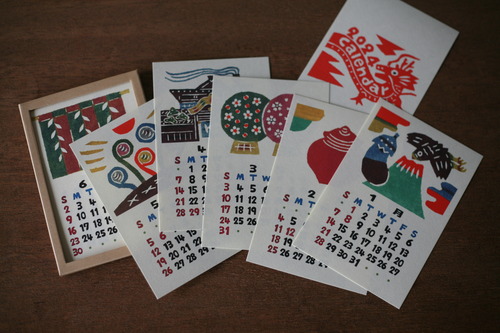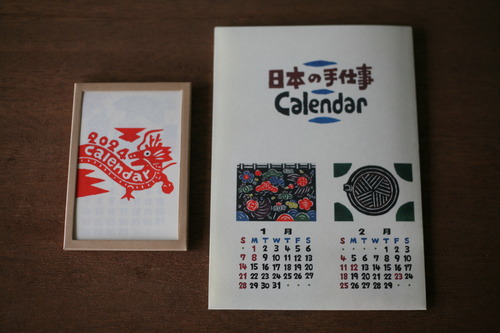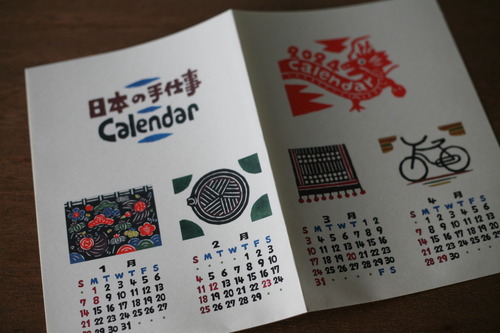 [Teshigoto Forum's Japanese Handwork Calendar 2024 is now in stock]
The popular annual Japanese Handwork Calendar from the Handicrafts Forum is now in stock. The calendar is made by printing stencil dyes of Japanese handicrafts by Koichi Odanaka.
The simple, beautiful, and warm designs are the result of Mr. Odanaka's personality, the sensibility he acquired from studying under Keisuke Serizawa, a living national treasure dye craftsman, and the skills handed down from generations of dye shops.
The calendar, which depicts the Chinese zodiac sign for 2024, "dragon," seasonal scenes, and beautiful handicrafts, can be handed out as a greeting gift or mailed with a stamp on an envelope along with a letter.
Quantities are limited, so please consider purchasing as soon as possible.
Teshigoto Forum Japanese Handwork Calendar
https://www.shokunin.com/en/teshigoto/calendar.html