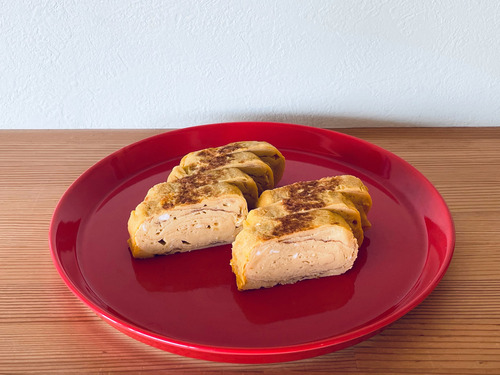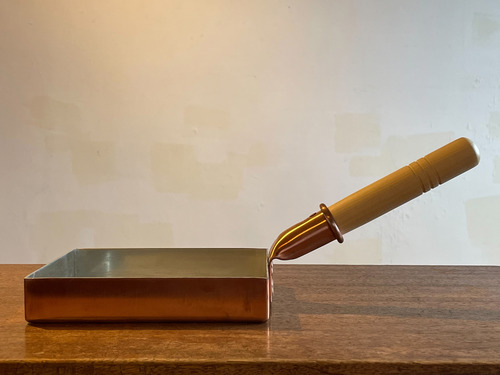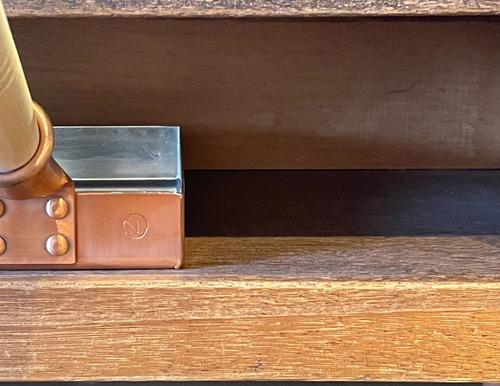 [My Mother's Usual Tamagoyaki]
I like it better when it's cold than when it's freshly cooked. It is sweet and the layered parts are a little tender. I miss that taste and tenderness, and even though I try to imitate her and cook it, something is different.
When I asked her to give me the recipe properly, she said, "Sugar, white dashi, soy sauce, sometimes mirin, sometimes salt. I don't really know what it is... I've been making it for 40 years without knowing well!" and we laughed together, thinking that she had been so careless.
But later, I was moved to think that the taste my mother always made for me was always comfortable for me because she adjusted the salt and sweetness based on her feeling for the family and thinking about us.
When I hear the words "my mother's taste," what comes to mind is this tamagoyaki.
Nakamura Douki's Tamagoyaki Pan
https://www.shokunin.com/en/nakamuradouki/tamagoyaki.html
Hasami's Plate
https://www.shokunin.com/en/hasami/plate.html