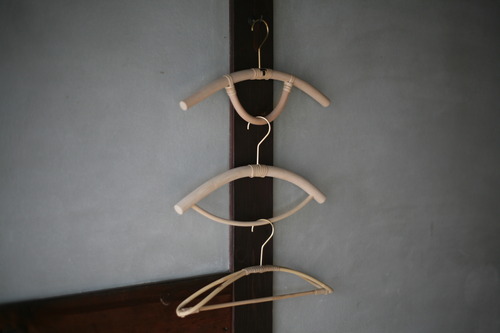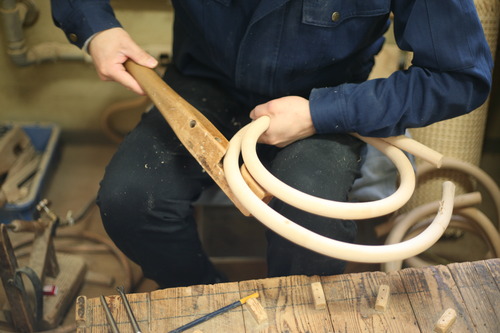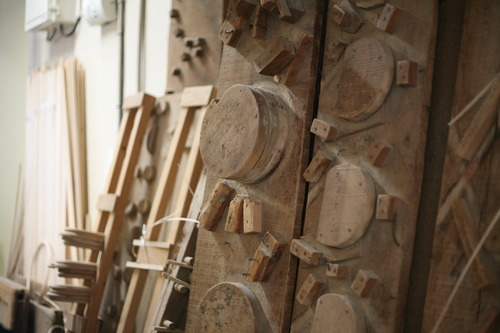 [Rattan Hangers from Tsuruya Shoten]
Your favorite clothes, stole, or tie. Wouldn't you like to hang them on a hanger that makes you feel a little particular about it? Tsuruya Shoten's rattan hangers, established in 1907 as Aida Tsuruzaikuten in Yamagata City, may be able to fulfill your wish as a fashion lover.
Three types of hangers made of solid rattan. The surface of the hangers is finished without painting, which gives them a pleasant touch and prevents the hanging clothes from slipping. The original yet warm design can be used for different purposes to fully demonstrate its characteristics.
The "eye," which looks like the outline of an eye, can be used for scarves and stoles. The "T," which is the letter "T" in the alphabet, can be used with a shirt and your favorite tie. The "shoulder" is soft against the shoulder, and its three-dimensional design distributes the weight of the clothes, allowing them to be stored with less stress. We hope you will use it for a special piece of clothing.
Hangers for coat hangers and closets look nice and neat when they have a unified look. The more you use rattan, the more it becomes shiny and candy-colored, and its unique texture gives you a sense of nostalgia. Rattan without coloring or painting is environmentally friendly, and you can feel the original taste of the material. Please use it in various scenes in your daily life.
Tsuruya Shoten's Rattan Hanger
https://www.shokunin.com/en/tsuruya/hanger.html
Reference
https://www.yamagatanodesign.jp/archives/projects/yxdesign2015company