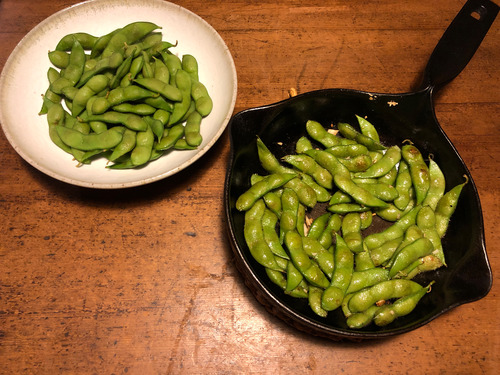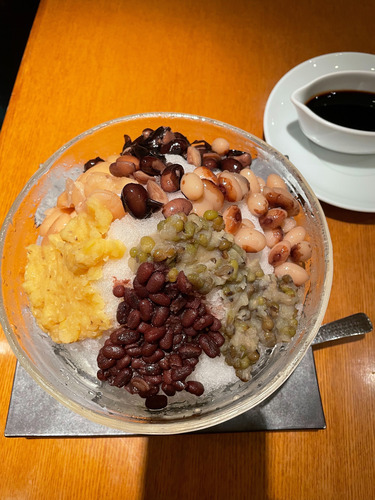 [Beans of Delight]
Have you ever paused to reflect on the variety of beans you consume each day? When considering your daily diet, do soy-based products like natto, miso, and tofu come to mind? From spring through early summer, and into the heart of the season, a vibrant assortment of fresh vegetables grace the vegetable section: edamame, snap peas, and string beans, among others. As summer reaches its peak, an array of edamame options from different regions and with unique names take center stage. From convenient and easy-to-eat selections to those of more exquisite nature, there's a wealth of choice. Today, there are over 400 edamame varieties, with imports even hailing from Taiwan and Thailand.
Edamame, the tender and immature seeds of the soybean, is classified as a vegetable in nutritional charts, while soybeans themselves are categorized as legumes. Both are rich in nutrients, yet edamame boasts significantly higher amounts of β-carotene and vitamin C compared to soybeans. Notably, a 100g serving of edamame contains approximately one-third of the recommended daily intake of vitamin C. This is due to the fact that, during the plant's growth through photosynthesis, active oxygen is generated, prompting the production of β-carotene and vitamin C for self-defense. These nutrients, synthesized in the leaves, are then transported to the beans. By enjoying them before the leaves turn brown, you can take advantage of this abundance of nutrients. Edamame also complements alcoholic beverages, as it contains numerous nutrients that aid in alcohol metabolism. Even beer, a libation often associated with good nutrition, lacks protein, fat, dietary fiber, β-carotene, vitamin E, vitamin K, and vitamin C—elements found in edamame. Consuming edamame along with beer can help replenish these missing nutrients. The iconic summer duo of "beer and edamame" has a foundation rooted in these nutritional facts.
Various other types of beans offer a plethora of nutrients as well. Kidney beans and adzuki beans promote carbohydrate metabolism and contain ample amounts of vitamin B1, which helps alleviate fatigue. Furthermore, they are rich in vitamin B6, which aids in protein breakdown, making them especially beneficial for repairing sun-damaged hair and aiding skin regeneration during the summer. Abundant in minerals such as calcium, potassium, magnesium, and iron, these beans are an essential addition to your diet. Despite the scorching summer heat that might make kitchen duty seem unappealing, consider making use of canned or packaged beans, or boiling and freezing them in portions for later use. Embrace these methods to make the most of your summer cuisine.
In Ginza, there's an array of delectable seasonal bean sweets. At "Kirin," a Chinese restaurant on Ginza Suzuran Street, you can savor their six-bean brown sugar shaved ice. A bed of shaved ice is topped with subtly sweet adzuki beans, white kidney beans, mung beans, broad beans, lentils, and black beans. Simple vanilla ice cream is nestled within the ice, and you can enhance the experience with a drizzle of rich black honey. While simpler compared to the upgraded shaved ice offerings of today, this heartwarming treat allows you to relish six varieties of beans at once. The ambiance of the restaurant is serene, providing a perfect escape from the hustle and bustle of the main street. On the ground floor, you'll find Chinese sweets and teas, while the second floor boasts hearty lunches. This dish, evoking memories of summer, is a must-try when you find yourself in Ginza.
Ginza Showroom
https://www.shokunin.com/en/showroom/ginza.html
Ginza Kirin
https://ginzakirin.com/
Rikucho Ogasawara's Frying Pan
https://www.shokunin.com/en/rikucho/fryingpan.html
References
https://mame-no-hi.jp/news/1514/
https://www.ienomistyle.com/column/20200611-4063