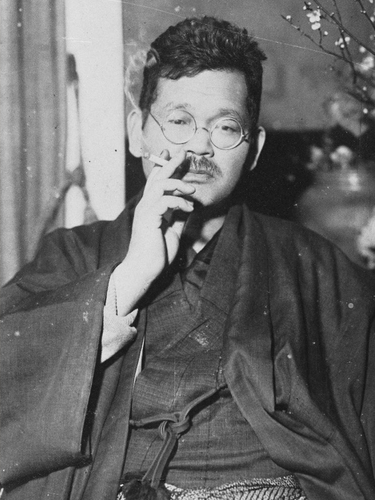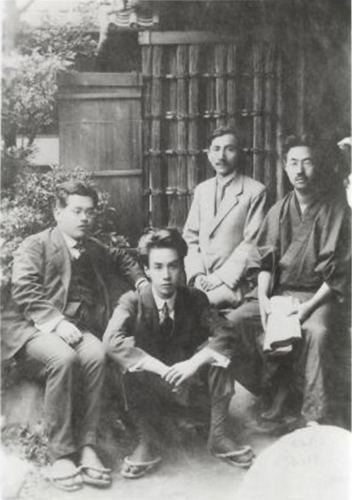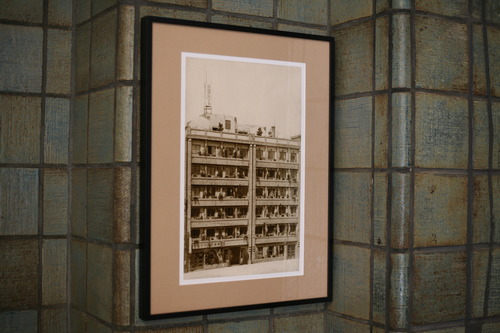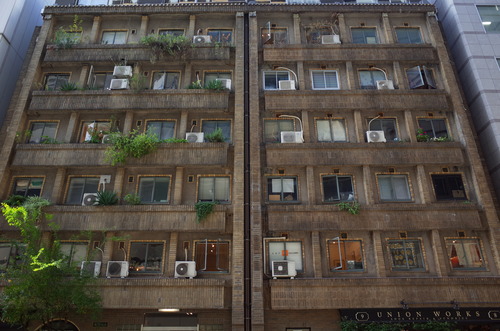 [Kan Kikuchi]
Kan Kikuchi (written as 菊池寛 in Japanese) left behind a prolific collection of works that included the play "The Father Returns," which depicted the complex interplay of love and hatred between a prodigal father and his family, and the popular novel "Madame Pearl," which portrayed a bewitching temptress manipulating men with her considerable wealth and beauty. His creative output wielded a significant influence on subsequent generations of writers.
Born in the 21st year of the Meiji era (1888) in Takamatsu City, Kagawa Prefecture, he embarked on his educational journey at Tokyo's First High School. It was there that he encountered the likes of Ryunosuke Akutagawa and Seiichi Kume. However, he found himself embroiled in a friend's theft incident near the end of his studies, leading to his unfortunate expulsion. While many of his peers proceeded to the prestigious Tokyo Imperial University, he chose to enroll in Kyoto Imperial University. While he was alone in Kyoto, grappling with feelings of solitude and impatience, Akutagawa and Kume from Tokyo reached out to him, leading to the inception of the third edition of "Shinshicho." This publication, driven primarily by students of Tokyo Imperial University, transitioned from its first and second iterations to become a significant platform for Kan Kikuchi, Ryunosuke Akutagawa, Seiichi Kume, and Yuzuru Matsuoka during its third and fourth editions. Collectively referred to as the "Shinshicho faction," they became central figures and a stronghold of Taisho-era literature.
During this period, he presented what would later become his representative work, "The Father Returns." However, it didn't gain immediate recognition from the public. Instead, works like "Diary of an Unknown Writer," which drew inspiration from himself and Akutagawa, and the serial novel "Madame Pearl," published in newspapers, garnered appreciation. Through these, he solidified his position among popular authors. In the 12th year of the Taisho era (1923), he founded the magazine "Bungeishunju" for young writers.
In his inaugural message for the magazine, he expressed, "I am weary of speaking as requested. I want to express my own thoughts without concern for readers or editors, with a liberated mindset. Many of my friends likely share the same sentiment. Furthermore, among the young individuals I am familiar with, there are many who have things to say but feel hesitant. For my own sake and for others, I decided to launch this literary magazine." Distinguished by its affordable price compared to other publications, the magazine gained attention for its illustrious contributors, including Akutagawa, and Kikuchi's captivating editorial concepts. The inaugural issue sold out in no time, and subsequent editions garnered acclaim, eventually leading to the establishment of the independent entity "Bungeishunju Sha." His prowess extended into the realm of entrepreneurship.
In the 10th year of the Showa era (1935), He established the Akutagawa Prize and the Naoki Prize to commemorate the passing of his lifelong friends and individuals with whom he had deep connections through Bungeishunju: Ryunosuke Akutagawa and Sanjugo Naoki. This initiative aimed not only to preserve their contributions for future generations but also to introduce lesser-known writers to the world. Both awards continue to stand as prestigious literary honors to this day.
Ginza Showroom: *Located on the second floor of what was formerly known as the "Ginza Apartment" (now Okuno Building), once the residence and workplace of Kan Kikuchi.
https://www.shokunin.com/en/showroom/ginza.html
References
https://ja.wikipedia.org/wiki/%E8%8F%8A%E6%B1%A0%E5%AF%9B
https://www.bunshun.co.jp/recruit/about/idea/
https://www.city.takamatsu.kagawa.jp/kurashi/kosodate/bunka/kikuchikan/nenfu.html
https://www.bunshun.co.jp/shinkoukai/award/index.html#kikuchi