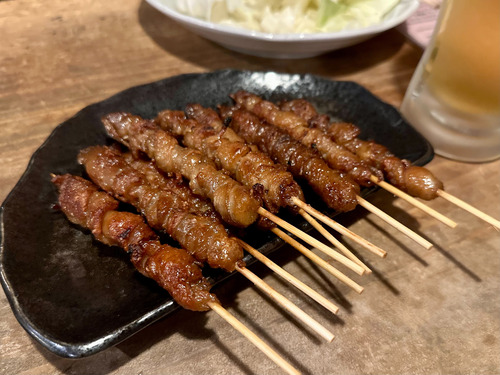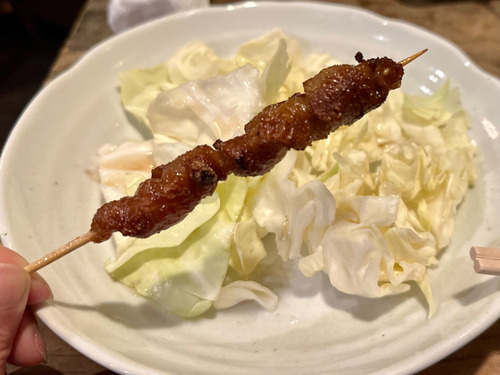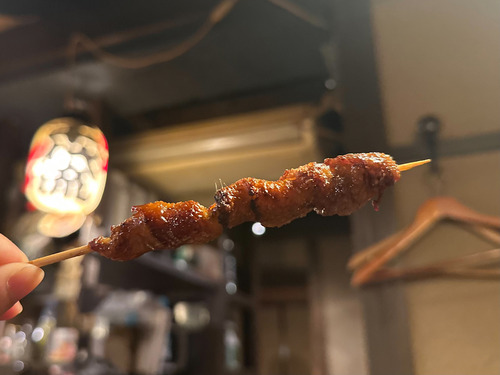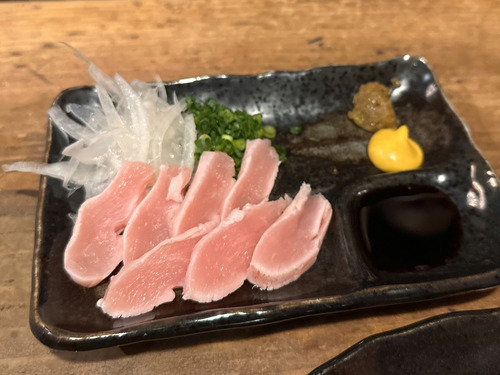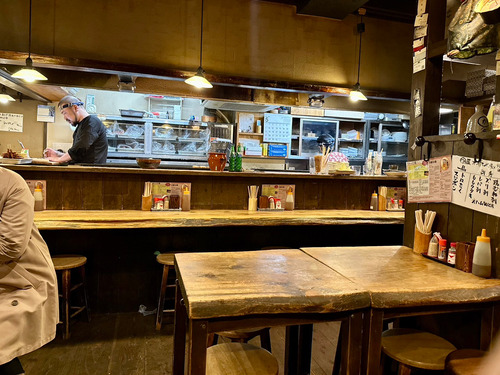 [Famous Hakata Dish: Chicken Skin (Torikawa)]
You might already know that "yakitori" is one of Fukuoka Prefecture's iconic foods. When visiting a yakitori restaurant, it's a common practice among Fukuoka locals to start with "butabara" (pork belly), and the taste of the belly becomes a deciding factor and a topic of conversation. Almost every customer must try the pork belly. However, there is one particular item, "torikawa" (chicken skin), that becomes the main purpose of some visits.
When people say they are going to eat torikawa, they refer to the traditional torikawa, which is a Hakata specialty and can be enjoyed at specialized shops or establishments that faithfully preserve the traditional cooking methods. The chicken skin has a crispy outer texture and a chewy inner texture, with the flavors and umami of the marinade spreading in the mouth. It's entirely different in process and taste from the items skewered and found in regular yakitori restaurants. I've had the chance to talk to the staff at some of these places, and they mentioned the distinctive features of carefully preparing the chicken skin and skillfully wrapping it around the skewer, followed by repeated marination and grilling, with even some resting in between. The entire process, from preparation to serving, takes a minimum of three days, and some places take up to six days, slowly grilling the torikawa to remove excess oil.
At these specialty shops, it's quite characteristic that as soon as you enter, you're expected to order beer and a specific number of torikawa skewers, like 10, 20, or 30. When talking about Fukuoka's gourmet cuisine, besides yakitori, motsunabe, mizutaki, ramen, mentaiko, and of course, udon, gyoza, and gomasaba are also famous. When you visit Fukuoka Prefecture, be sure to indulge yourself in delicious food to your heart's content.
Wakamatsu Showroom
https://www.shokunin.com/en/showroom/wakamatsu.html
Hakata Kawaya (Photo of the Shop)
https://hakatakawaya.com/shoplist/shop/901/
Yakitori Kaze (Wakamatsu's Famous Pork Belly Restaurant)
https://jp.shokunin.com/archives/52012728.html