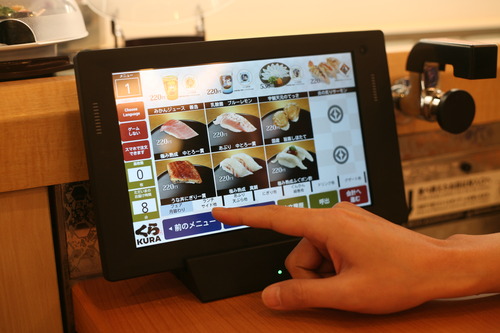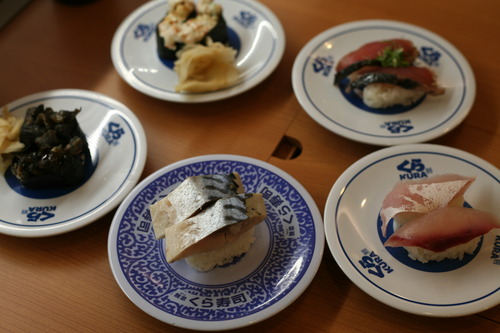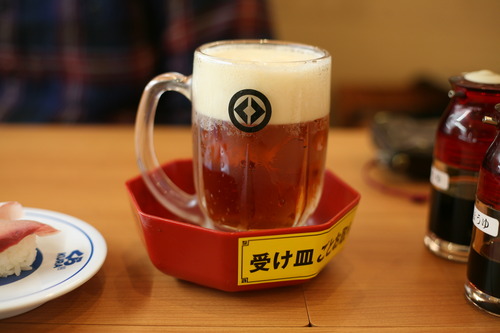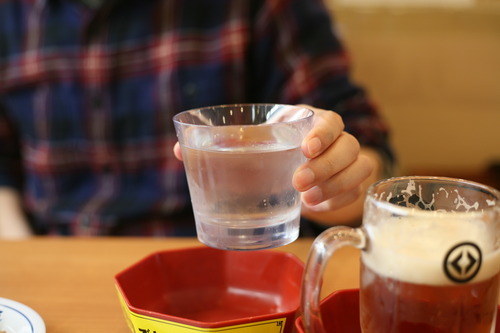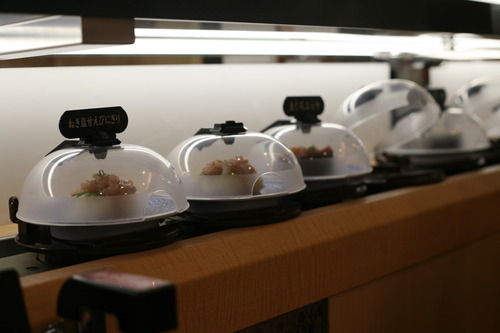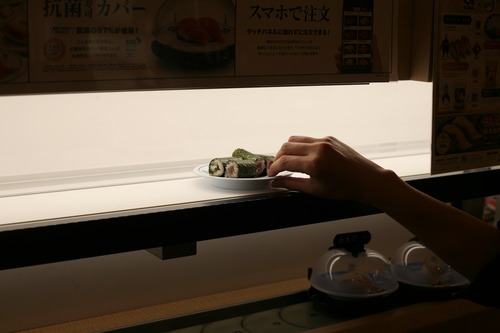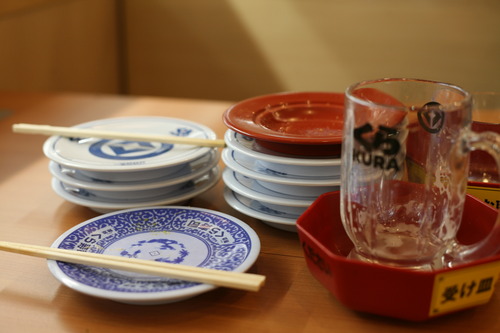 [Japanese Conveyor Belt Sushi]
Conveyor belt sushi (kaiten-zushi) is a place where you can casually enjoy sushi not only in Kyoto, where we live, but also in all of Japan. There are counters, so you can casually go in alone, and tables can be enjoyed by two people or a family.
The lanes usually have popular items so that anyone can pick them up quickly. Recently, however, with the evolution of technology, sushi ordered on a touch panel is delivered in a special lane and stops at your table, so you don't have to worry about picking up someone else's order by mistake. You can place your order without worrying about when the sushi you ordered will arrive.
One of our favorite conveyor belt sushi restaurants is Kurasushi. They do not use any of the four major additives (chemical seasonings, artificial sweeteners, synthetic colors, and artificial preservatives) in all of the more than 200 ingredients served at their restaurants, including gari, soy sauce, vinegar, and dashi, as well as in the sushi. They not only serve safe and delicious sushi, but also pursue the speed of serving and the enjoyment of eating sushi, using Japanese rice, carefully selected ingredients from all over Japan, sushi vinegar, soy sauce, and dashi.
Most impressive of all is the company's effort to achieve low prices, starting at 115 yen per plate. Even if you buy the ingredients at the supermarket, it would be impossible to make sushi at home at this price. However, in such a wonderful place, we rarely see tourists from overseas. If you have come all the way to Japan and are a sushi lover, it would be a shame to miss out on the conveyor belt sushi! Japanese companies are very good at offering "not expensive but very tasty." And sushi is a fast food from Japan that is more readily available than you might imagine.
It is not only traditional items such as tai (sea bream) and tuna that are on the menu at kaiten-zushi restaurants. If raw fish isn't your thing, there are also takuan and cucumber rolls and sushi with barbecued meat on top. And what is surprising is that you can also eat udon, ramen, and rice bowls. Kaiten-zushi is Japanese food entertainment.
Now, do you want to try kaiten-zushi? You can find it anywhere in Japan, so please open the door to it.
Kurasushi (pronounced "Kurazushi" in Japan)
https://www.kurasushi.co.jp/en/
Showroom Information
https://www.shokunin.com/en/showroom/