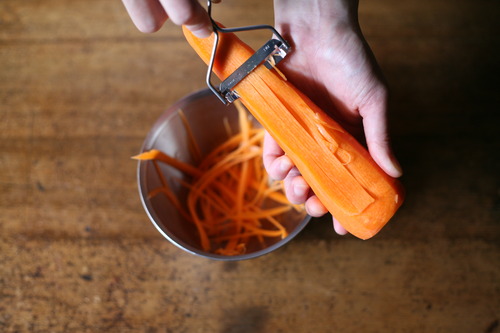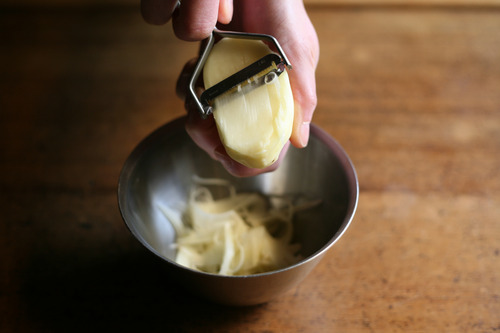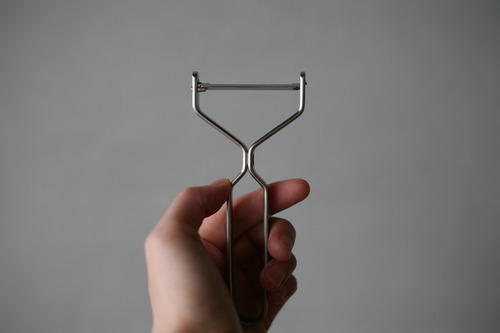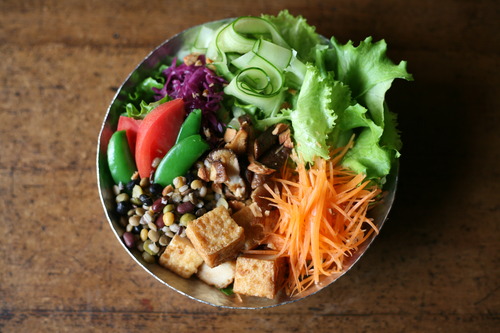 [From Salad to Cooked Rice]
One of the most popular products at the Wakamatsu Showroom these days, competing for first and second place in sales, is the "Thin Julienne Peeler" from Yoshita Handi-Design Studio. As the title says, "From Salad to Cooked Rice," the Thin Julienne Peeler is actually an item that has many uses.
If you cut carrots into long, thin strips, you can make a simple salad by simply tossing them with dressing. Carrots can be cut into short strips like burdock root shavings, which can then be used to cook rice. Potato galette can be quickly cooked by cutting into thin strips. A customer who made sashimi with daikon radish also liked it. When you want chopped ginger, just use a peeler to shave it into thin strips. How about using it as a secret ingredient in chai or amazake?
The Thin Julienne Peeler allows you to cut with fineness and length that is difficult to do with a knife. The frame is held in place by a single screw, making it easy to replace the blade with a new one with a single screwdriver. The secret behind the soft feel of the peeler in your hand is that it is formed by crushing a round bar without using a mold. We hope you will experience the comfort of using this peeler made by craftsmen in Tsubame City, Niigata Prefecture, which is world-renowned for its metalworking technology.
Yoshita Handi-Design Studio's Thin Julienne Peeler
https://www.shokunin.com/en/yoshita/peeler.html
Otera Kohachiro Shoten's Kanamari Deep
https://www.shokunin.com/en/otera/kanamari.html
Showroom Information
https://www.shokunin.com/en/showroom/