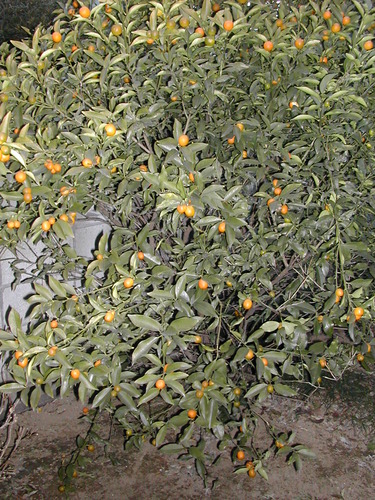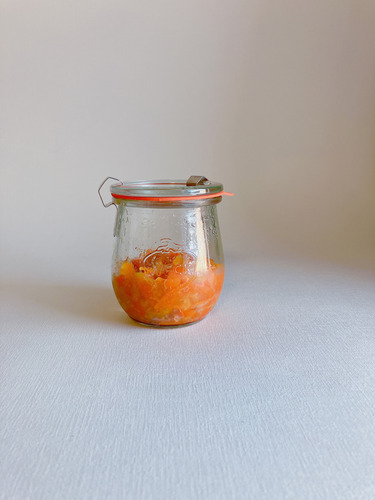 [Kumquat]
Kumquat is now in season and can often be found at vegetable stands.
Among citrus fruits, kumquat is a rare fruit that can be eaten raw with its peel. It was introduced from China during the Edo period (1603-1867), and its Chinese name, "金柑," meaning "golden tangerine," is read phonetically as "kinkan." In haiku, it is said to be the seasonal word for autumn.
Nutritionally, kumquat has vitamin C, which is effective in preventing colds and improving beauty and health, as well as vitamin P, which is said to strengthen capillaries and suppress the rise in blood pressure, calcium, which prevents osteoporosis, and vitamin E, which prevents arteriosclerosis with its antioxidant effect, by eating it with its peel.
This is something I can't stop eating! And I made a jam that can easily eat a whole kumquat.
Please take a look at our online store of Shokunin.com, where we have enameled stockers that can be put on the fire, which are convenient for making jam, glass storage containers to enjoy the color, and spoons and plates that are perfect for meals.
Noda Horo's Square Stocker with a Lid
https://www.shokunin.com/en/noda/
Koizumi Glass's Canister
https://www.shokunin.com/en/koizumi/canister.html
Okubo House Mokkosha's Jam Spoon
https://www.shokunin.com/en/okubo/jam.html
Yoshita Handi-Design Studio's Jam Spoon
https://www.shokunin.com/en/yoshita/cutlery.html
Kiya Kamino's Jam & Butter Plate
https://www.shokunin.com/en/kiyakamino/jambutter.html
Moyai Kogei's Zelkova Bread Plate
https://www.shokunin.com/en/moyai/
References
https://www.kurashiru.com/recipes/944a9862-9cf2-4aed-9fab-a15673c10f69
(recipe)
https://ja.wikipedia.org/wiki/
キンカン
https://life.ja-group.jp/food/shun/detail?id=94