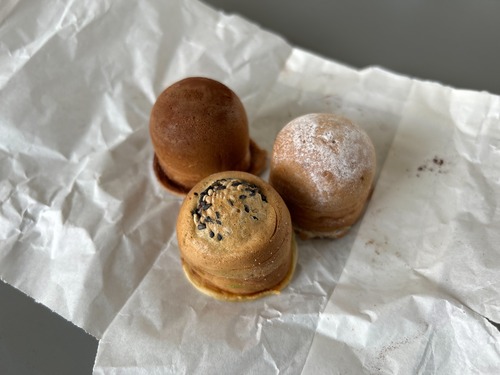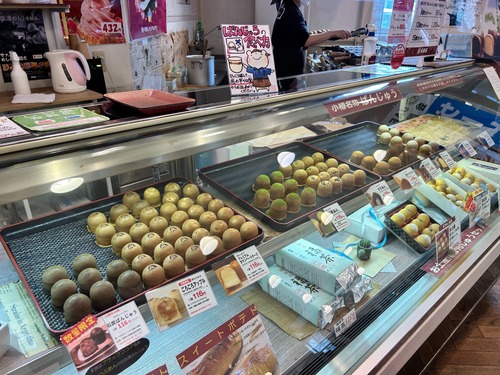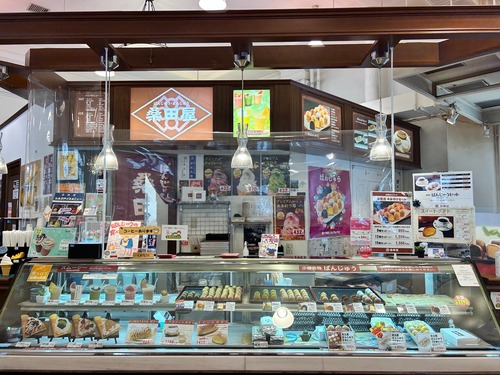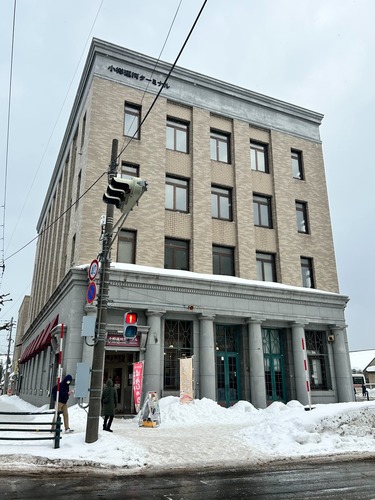 [Panju in Otaru]
Have you ever heard of "panju," Otaru's specialty, a common snack? Panju is a thin-skinned, slightly smaller pastry similar to Imagawa-yaki (oyaki in Hokkaido).
During the Meiji period (1868-1912), Otaru Port was designated as an international trading port, and as the distribution of people and goods increased, Western culture was introduced. Among them, bread was expensive at the time, so "panju," a reasonably priced bread-like bun that was combined with inexpensive and familiar buns, became popular in Otaru.
There are several places where you can eat it in Otaru, but we would like to introduce Kuwataya, which was established in 2000.
The main store is located in the Canal Terminal, not far from the Otaru Canal Asakusa Bridge, and has an eat-in space where you can enjoy freshly baked bunjyu on the spot.
Kuwataya's panju is characterized by a particularly thin crust and a generous filling of red bean paste and cream. The bite-size bunjyu is easy to eat and keeps you coming back for more.
There are eight standard types of filling and seasonal ones, but we recommend the mochi bean paste and cream. Eating it with the bottom up prevents it from spilling over and allows you to enjoy the crunchy outer layer more.
It is best to eat it while it is still warm or reheat it at home. Please visit us when you are hungry or just taking a short break from sightseeing.
Panju no Kuwataya
https://www.kuwataya.jp/
Otaru Showroom
https://www.shokunin.com/en/showroom/otaru.html