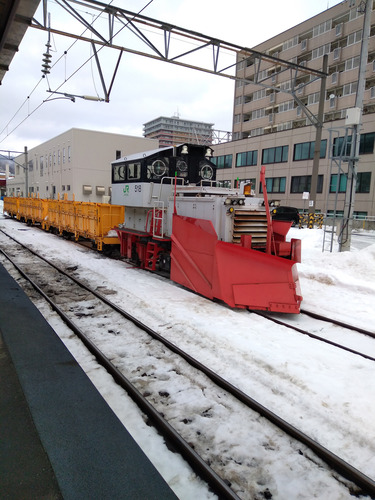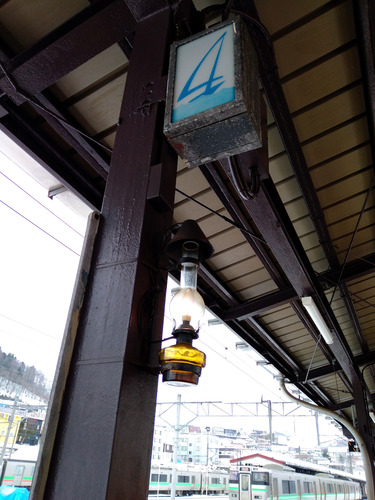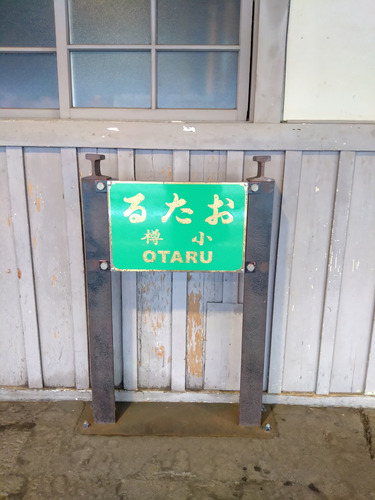 [Spotted at Otaru Station]
When I arrived at Otaru Station, I saw a snowplow car parked there, so I decided to take a closer look and moved from the platform where I arrived to the next platform to take a picture.
When I was about to return from there, I noticed that only platform 4 had the number "4" in the shape of a sailboat. And the lamps hanging from the station pillars gave the station a retro atmosphere. Furthermore, there are many historic things left in Otaru Station, such as an old information number with the indication "Otaru" written from the right. If you look closely, you will find many other things to discover.
During the cold season, we tend to travel by car especially, but we hope you will come to Otaru by train, too! And since the Otaru Showroom is only about a 10-minute walk from Otaru Station, we look forward to seeing you there!
Otaru Showroom
https://www.shokunin.com/en/showroom/otaru.html