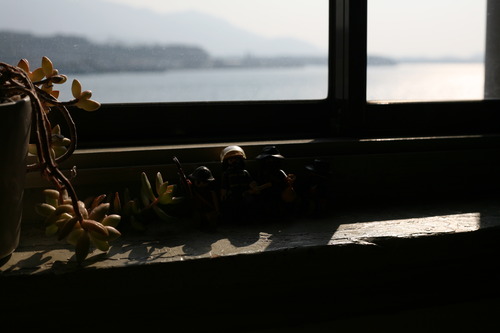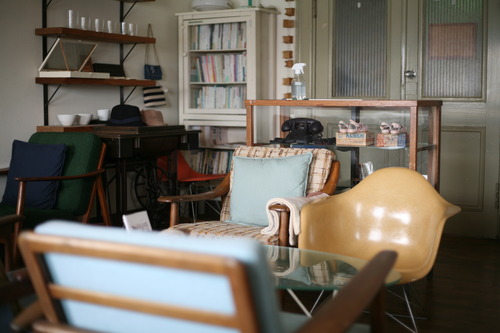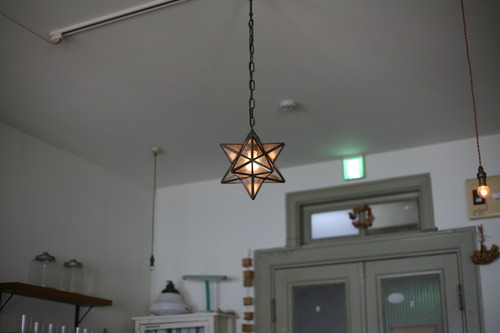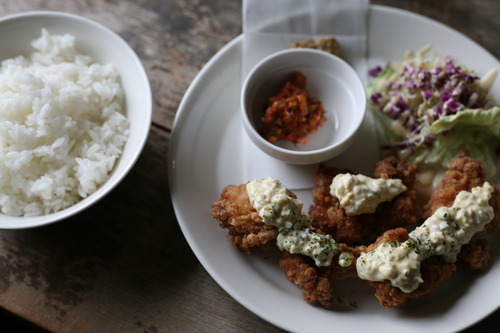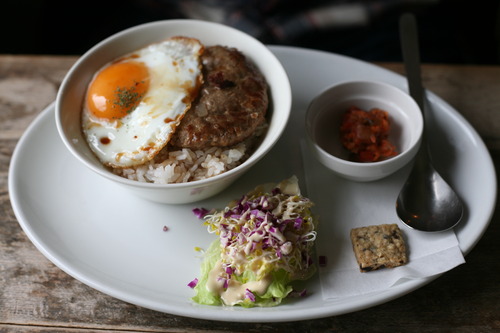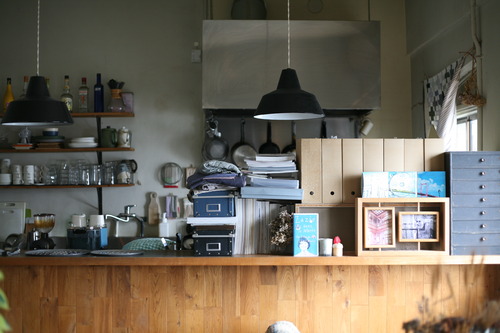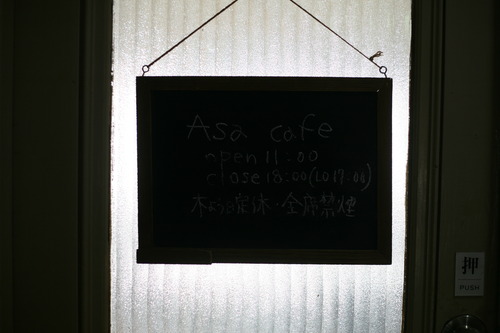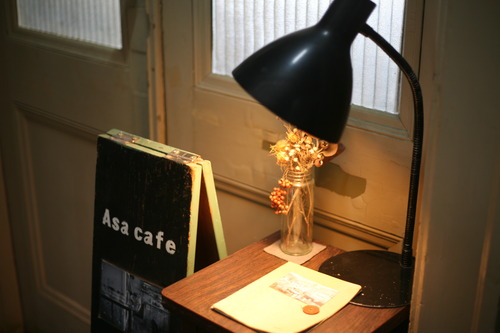 [Asa Cafe]
Asa Cafe is located on the third floor of the Ueno Building (also known as the Ueno Kaiun Building) in Wakamatsu-ku, Kitakyushu City. As you go up the stairs, you will find the door on the other side of the stained-glass atrium. The black signboard and desk lamp lighting are landmarks.
The first thing that catches your eye when you open the door is the view of Dokai Bay from the window. How wonderful to be able to see both the ocean and the mountains at the same time! The furniture is Scandinavian style, American taste, and antique furniture that makes you feel nostalgic. Every seat has its own flavor and charm, but I chose a rocking chair by the window with a view of the bay.
For lunch, we ordered the loco moco bowl plate and the chicken nanban plate. While waiting for our food to be prepared, we read our favorites from the magazines of various genres placed in the restaurant, or sometimes look out the window and follow the boats crossing Dokai Bay with our eyes. The small items displayed in the store and the carefully selected lighting also make you want to point your camera at them.
The third-floor location with a great view overlooking Dokai Bay made for a very luxurious lunch, and I enjoyed a relaxing time, thinking that the phrase "time passes slowly" would be perfect for a place like this. Looking at the scenery of Wakamatsu from a room in the Ueno Building, which has a history of about 100 years, I was enveloped in the feeling that I too was living in the flowing time.
There are a total of eight types of lunch available from 11:00 a.m. until 3:00 p.m. You can also enjoy homemade sweets such as cakes and cookies. Many of our customers come back after visiting Asa Cafe. Seats with a great view are popular, so if you want to enjoy the view, come early.
Asa Cafe
https://goo.gl/maps/xqRGr1UZjmonXFXJ9
Wakamatsu Showroom
https://www.shokunin.com/en/showroom/wakamatsu.html
References
https://ueno-building.com/voice/v03.php