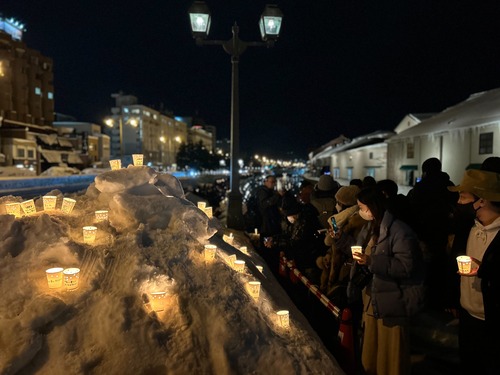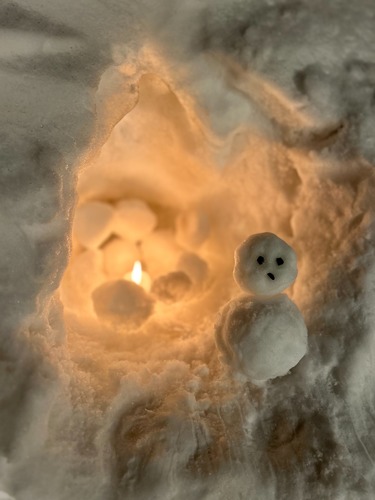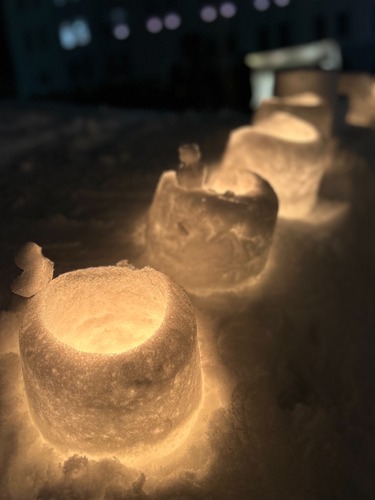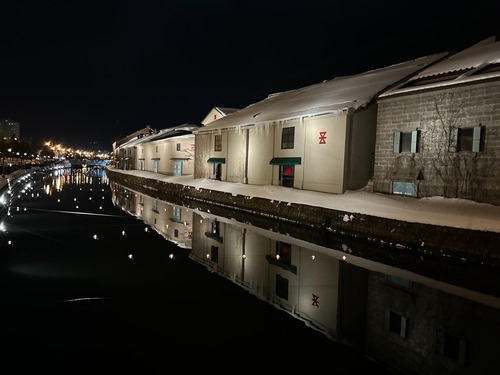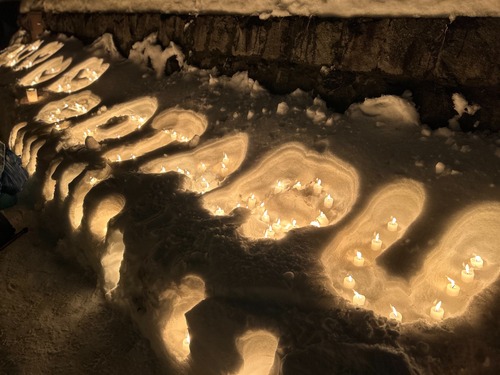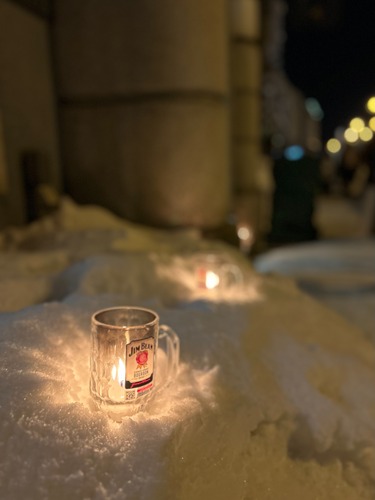 [Otaru Snow Light Path]
Otaru Snow Light Path is one of the biggest winter events in Otaru. Originally started by the voices of local residents, this year marks the 25th time the event has been held.
Snow candles and ice candles are lit up all over Otaru, mainly at Otaru's sightseeing spots. As many as 200 floating ball candles will be placed on the Otaru Canal, creating an even more magical atmosphere. The flickering candles have a healing effect and make you feel warm even in the bitter cold.
The entire town is involved in the festival, with candles placed in stores and along the streets, and you can feel the passion of Otaru citizens in every light. The quality of the works of art has improved year by year, and the scale of the festival site is getting bigger and bigger, so you will want to visit every year.
Starting this year, food stalls will be set up at the North Canal site, so how about a cup of hot wine or hot chocolate to accompany your stroll?
A small snow light event was also held at the Kyowa Hama Building where the Otaru Showroom is located. Also, Otaru Art Village Square in the back of the building is one of the venues, so please stop by.
Otaru Showroom
https://www.shokunin.com/en/showroom/otaru.html
Otaru Snow Light Path
http://yukiakarinomichi.org/