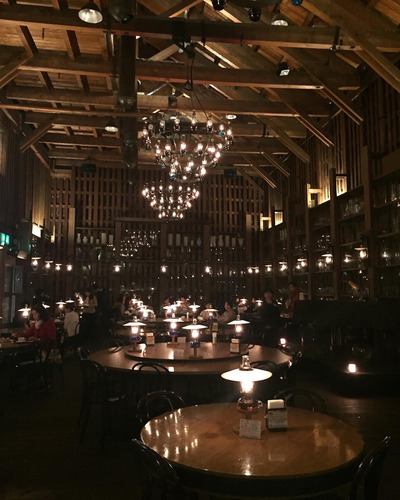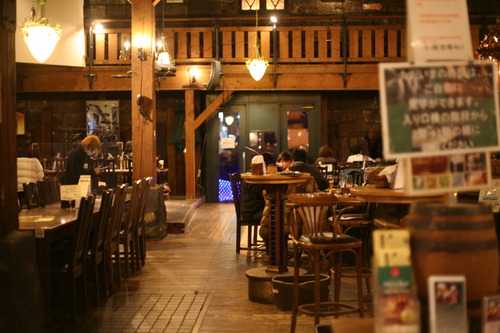 [Warehouses in Otaru]
The area around the canal is a can't-miss spot for sightseeing in Otaru. The streets themselves create a retro atmosphere that makes you feel as if you are visiting a foreign country.
One of the reasons for this atmosphere is the existence of warehouses. Not only along the canal, but also in Sakaimachi, where the main souvenir shops are located, there are stone warehouses that are still being used as facilities and stores. These warehouses are very important in the history of Otaru.
In the early Meiji period (1868-1912), Otaru Port was the base for the development of Hokkaido, and many goods arrived at the port. Warehouses were necessary to transport and store the goods via canals. Many warehouses were built at the port.
Warehouses in Otaru are made of wood and stone (the pillars and beams are made of wood and the outside is made of stone), and are cool in summer and warm in winter. It is said that the stone warehouses were built for the purpose of protection from fire, as Otaru was a town that often caught on fire. In addition, the wood-frame stone construction allowed for a quicker construction period, and the cost was also reduced because the stone for the exterior walls could be extracted in Otaru. Later, around the middle of the Taisho period (1912-1926), reinforced concrete and mortar became mainstream, and the streetscape gradually changed. However, the stone warehouses that remain today are strongly rooted as an important tourist resource for Otaru City.
Here are some recommended spots where the warehouses are utilized. First is Kitaichi Hall, a restaurant and café inside Kitaichi Glass Building No. 3. This one features timber beams stretched across the ceiling, which go well with oil lamps, a specialty of Otaru. Piano performances are also available, and you can spend a relaxing time surrounded by the warm light of the lamps. And Otaru Beer is located along the Otaru Canal. The atmosphere is like that of Germany, matching the stone warehouse. It is also great to enjoy a beer from the terrace on a sunny day while looking out over the canal.
There are many other nice facilities in warehouses, so be sure to enjoy the atmosphere of the buildings when you visit Otaru.
Kitaichi Hall
https://goo.gl/maps/jSYhEuGzHhTcmxhg8
Otaru Beer
https://goo.gl/maps/pLUr7YfpVH7AtEnn8
Otaru Showroom
https://www.shokunin.com/en/showroom/otaru.html
Reference
https://grandparkotaru.com/blog/otaru-info/otaru-warehouse-history