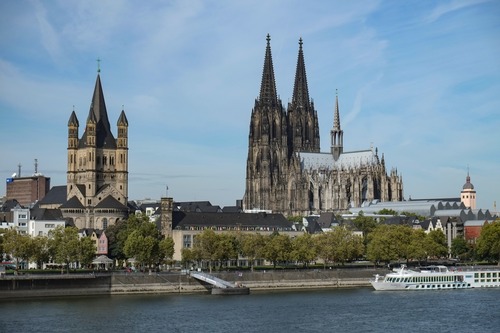 [Japanese Handicrafts Online Store Shokunin.com Launches Sales in German, Its Eighth Language]
Shokunin.com, Inc. (Location: Kamigyo-ku, Kyoto; CEO: Shinya Sakurai), operator of the Japanese handicrafts online store, has launched sales in German, its eighth language, in February 2023 to augment services to the German-speaking world, where number of customers is increasing.
Shokunin.com is an online store for Japanese handicrafts founded in 2004 with the philosophy of "communicating that the traditional skills and culture of one's own country/region have value." Through the handcrafts of Japanese artisans, we hope to convey the unique value of Japan that has been cultivated by its history and culture, and to provide a comfortable service to customers wherever they are in the world. We market our products to more than 50 countries and regions.
Germany, with a population of 83 million, is the largest economy in Europe. German is spoken as an official language in six European countries, with more than 100 million speakers, or approximately 13.3% of the European population. Shokunin.com aims to further improve its services by directly approaching German-speaking customers in Germany, Switzerland, Austria, and other German-speaking countries, who have previously been served in English.
Shokunin.com Deutsch (German page)
https://www.shokunin.com/de/
Shokunin.com sells Japanese handicrafts through its online store in multiple languages, based on the philosophy of "communicating that the traditional skills and culture of one's own country/region have value." The company has been serving more than 50 countries and regions, including Japan, the U.S., Taiwan, Hong Kong, Australia, Canada, the U.K., and Singapore.
From approximately 110 brands with handcrafted products in Japan, we have selected cookware, tableware, daily sundries, folk crafts, etc. without compromise based on our own selection criteria and sell them through our online store and showrooms across Japan, widely communicating the unique value of Japan cultivated through its history and culture through handcrafted products by Japanese craftsmen.
All products are shipped free of charge from a single item domestically, and overseas customers pay a flat rate of 2,800 yen for shipping regardless of location or quantity. We are constantly striving to provide the same high-quality customer experience and service no matter where in the world the order comes from.
Our showrooms are located in distinctive buildings, including nationally registered tangible cultural properties, and we have five showrooms in total: two in Kyoto, one each in Ginza, Tokyo, Wakamatsu-ku, Kitakyushu, and Otaru, Hokkaido.
In addition, we have a variety of social networking services that are followed by more than 800,000 people in Japan and abroad, and we distribute articles on a wide range of topics such as local traditional techniques, culture, events, history, local cuisine, and sightseeing information in multiple languages. We are committed to our daily business based on our founding spirit of "aiming for mutual understanding between Japan and the world," which is another corporate philosophy.