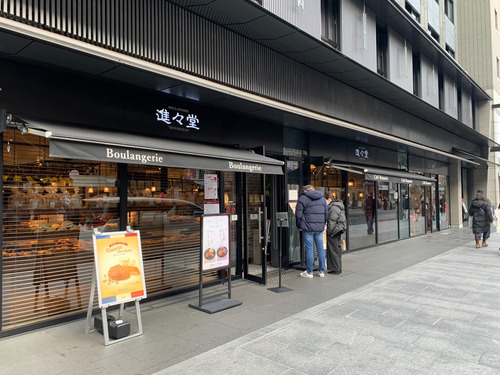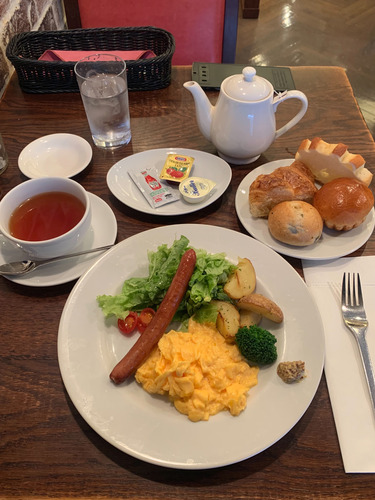 [Breakfast Special at Shinshindo, a Long-Established Bakery in Kyoto]
In Kyoto Prefecture, one of the largest bread consumption areas in Japan, we would like to introduce Shinshindo, a long-established bakery known as a pioneer in the bread manufacturing and sales industry.
Shinshindo is a bakery store established in Kyoto in 1913. The founder, Hitoshi Tsuzuki, who had a deep knowledge of French language and literature, is known to have been fascinated by authentic French bread and became the first Japanese to go to Paris to study bread. After returning from Paris, he imported a German oven and began manufacturing and selling French bread, which was extremely popular among the people of Kyoto at the time, who sought the aroma of Western culture, and laid the foundation for Kyoto's representative bakery store.
Currently, there are 11 Shinshindo stores in Kyoto, which are divided into three categories: "bakery restaurants," which are restaurant-style shops offering a wide variety of bread and other items, "bakery cafes," where customers order bread at the cash register and bring it to their seats, and "bakery stores," which focus on selling bread. Located a 5-minute walk from our Sanjo Showroom and not far from the Kamo River, Shinshindo Sanjo Kawaramachi Branch is a bakery restaurant that offers everything from breakfast special to lunch and dinner (Sanjo Kawaramachi Branch only) centered on bread. It is always crowded with tourists and locals.
Particularly recommended is the morning meal from 7:30 a.m. to 11:00 a.m. The "Special Breakfast," which includes scrambled eggs, salad, and long, coarsely ground sausage, is colorful and hearty, and will make you happy from morning. The "Special Breakfast" is a colorful and hearty meal that will make you happy in the morning.
The special breakfast is priced at 1,200 yen and includes bread service (free refills of bread) and a drink. The waiter brings a basket with many kinds of bread, and choosing from among them is also a fun time. The drink can be refilled freely if it is hot coffee. The reason for this service is that "The store is not just a place to buy bread, but also a place for chatting, working out ideas for work or study... We want to be a salon-like space where customers can spend a relaxing time."
When you come to Kyoto, why don't you fill your stomach and mind with Shinshindo's breakfast in the morning, and enjoy shopping and strolling around? And in the afternoon, we look forward to seeing you at our Sanjo Showroom.
Shinshindo Sanjo Kawaramachi Store
https://www.shinshindo.jp/branches/sanjo.html
Sanjo Showroom
https://www.shokunin.com/en/showroom/sanjo.html
References
https://www.shinshindo.jp
https://ja.wikipedia.org/wiki/
進々堂