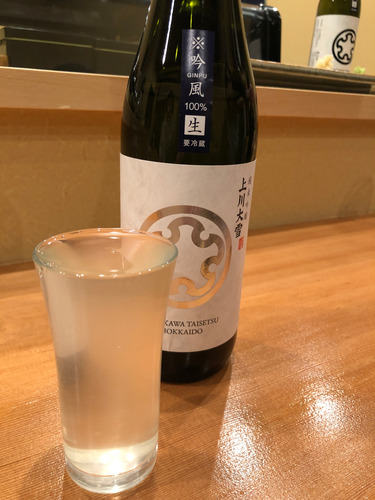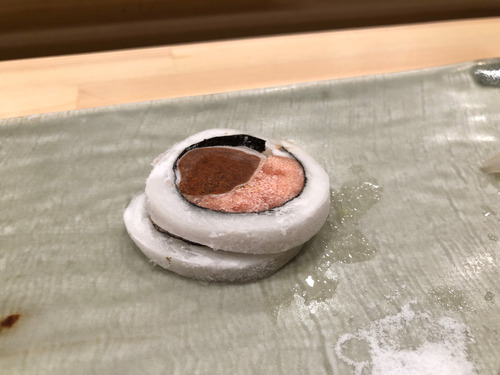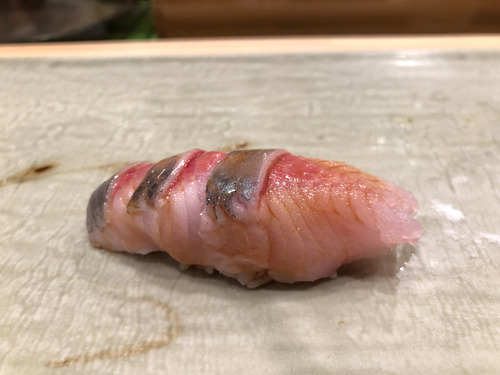 [Hokkaido's Local Sake]
Hokkaido is famous for its fresh vegetables, livestock, seafood, and other culinary treasures. Not only locals but also many tourists come to Hokkaido to enjoy these delicacies. Since good food is always accompanied by good sake, we would like to introduce some of Hokkaido's locally brewed sake.
Sake brewing began in earnest in Hokkaido around the beginning of the Meiji period (1868-1912). As Hokkaido's development progressed, more people moved to the area, and the demand for sake increased along with it, which led to local sake brewing.
Sake breweries can be found all over Hokkaido, but the reason why Hokkaido's local sake tastes so good is that it is brewed using subsoil water produced by nature. In recent years, it has also become possible to obtain excellent sake rice such as "Ginpu," "Suisei," and "Kitashizuku," which are all produced in Hokkaido, making it possible to produce sake with not only water but also sake rice produced in Hokkaido. There are more than a dozen sake breweries in Hokkaido, which is blessed with such an environment, and we would like to introduce four of them.
Kunimare Shuzo:
Founded in 1882 in the town of Mashike, Hokkaido, which prospered from the herring fishing industry, Kunimare is the northernmost sake brewery in Japan. It is the northernmost sake brewery in Japan and uses high-quality underground water from the Shokanbetsudake mountain range for brewing. The brewery produces a wide variety of sake with a light, mellow flavor that is especially suited to seafood, as is typical of Hokkaido sake, including "Kunimare," a clean, mellow sake, "Josen Kunimare," a light, dry sake made from 100% Hokkaido "Ginpu," and "Onikoroshi," a super-dry sake.
Otokoyama:
Otokoyama was founded in Asahikawa, Hokkaido in 1887 as Yamazaki Shuzo, the predecessor of Otokoyama. The brewery inherited Otokoyama, a sake that had been popular in Itami, Kansai since the Edo period, from the Yamamoto family in 1968, and has passed on the taste of this famous sake to the present day. Otokoyama is characterized by the taste of Hokkaido's nature, which is produced by the severe cold and underground water from the perpetual snowfalls of Daisetsuzan. "Otokoyama Junmai Daiginjo," which is the brewery's signature brand, was the first sake in the world to win the Monde Selection Gold Medal and has since been a continuous recipient of the award. They are also making efforts to export sake not only domestically but also to other countries.
Nippon Seishu:
Nippon Seishu, which produces Chitosetsuru, Hokkaido's representative local sake, was founded in Sapporo in 1872 and is currently the only brewery in the city. The water used for brewing is the subsoil water of the Toyohira River, which absorbs minerals as it flows underground from the rich nature of the mountains to the south of Sapporo, making it a high-quality water suitable for sake brewing. The sake rice used is mainly "Ginpu" rice grown in the town of Shintotsukawa in Hokkaido, which is suitable for sake brewing. We work hand in hand with the sake rice growers to ensure uncompromising sake brewing with a commitment to Hokkaido rice production. "Chitosetsuru Junmai Ginjo," which uses 100% "Kitashizuku," Hokkaido's preferred rice for sake brewing and is characterized by its gorgeous aroma and light sweetness, and "Shibata Karakuchi Junmai," which uses "Ginpu" and has the royal, refreshing taste, make for a unique lineup, so you can enjoy finding your favorite bottle.
Tanaka Shuzo:
Founded in 1897, Tanaka Shuzo is the only sake brewery in Otaru. The main store is a wooden structure built in 1927 and is designated as a historical building by Otaru City. The brewery pursues a unique Hokkaido style of sake brewing by pumping up and using as brewing water the underground water from the melting snow of Mount Tengu in Otaru City and using 100% Hokkaido rice, mainly "Suisei", which is the best rice for sake brewing. Instead of the common "cold brewing" method, we use the "seasonal brewing" method, which is rare in Japan, to take advantage of the cool climate even in the summer. The representative brand "Takaragawa," which has taken root as Otaru's local sake, and the newly created new brand "Kita no Issei" are available. The "Kikko-gura," the production site, brews sake all year round, and visitors can see the brewing process during a factory tour. You can also enjoy sake tasting, so this is a must-see spot when you visit Otaru.
As the weather gets colder, it is the season to spend more time at home, but it is also a good time to relax at home and enjoy food and sake. Try some of Hokkaido's delicious local sake in your favorite sake cup. The sake and food in the photo were taken at Sushiya Kodai in Otaru.
Hirota Glass's Ultimate Sake Glass
https://www.shokunin.com/en/hirota/nihonshu.html
Nousaku's Take Shuki Set
https://www.shokunin.com/en/nousaku/shuki.html
Ceramic Japan's Shuki Daruma
https://www.shokunin.com/en/ceramicjapan/daruma.html
Otaru Showroom
https://www.shokunin.com/en/showroom/otaru.html
References
https://www.kunimare.co.jp
https://www.otokoyama.com
https://www.nipponseishu.co.jp
https://tanakashuzo.com