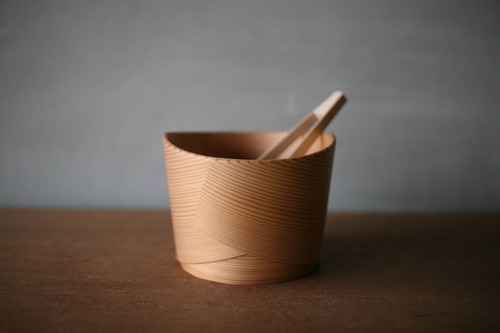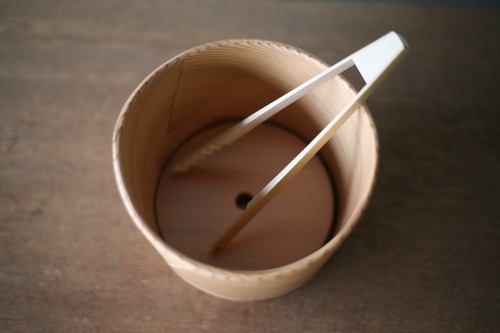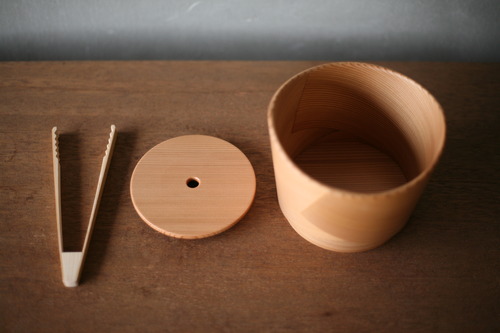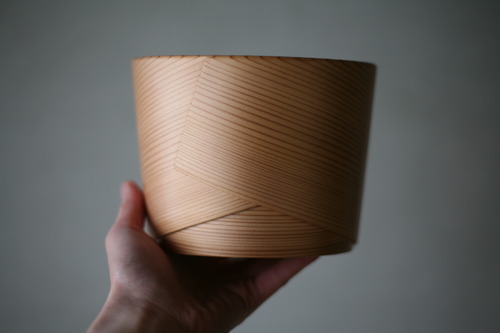 [Kurikyu's Magewappa Ice Pail has been added]
Kurikyu's Magewappa Ice Pail is made by taking advantage of the thermal insulation properties of Japanese cedar. It keeps ice from melting and condensation from forming, so you can use it without getting your table wet.
Cedar trees endure the severe cold of Akita, and the annual rings are tightened to develop a beautiful grain. The fine grain of the wood is less prone to expansion and contraction and less prone to distortion, making it a durable, high-quality wood that has been valued for its durability.
Why don't you fill the Akita cedar ice pail with cold ice and enjoy a relaxing time with your favorite glass?
Kurikyu's Magewappa Ice Pail
https://www.shokunin.com/en/kurikyu/icepail.html