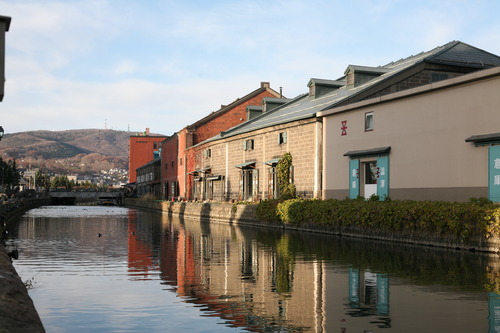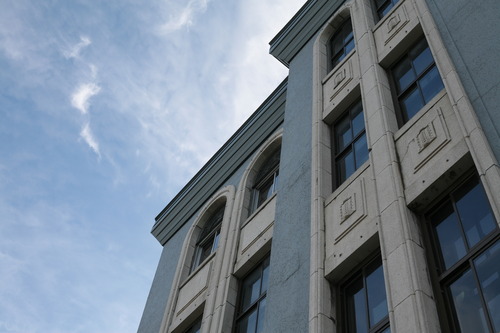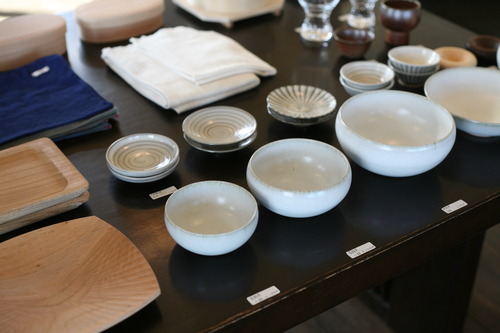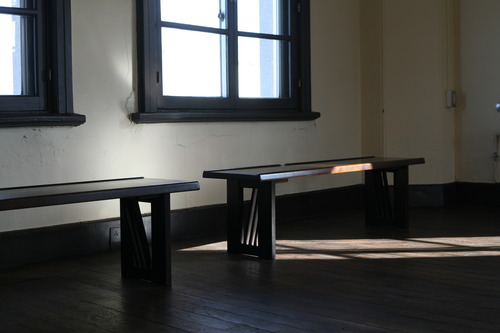 [Otaru Showroom]
On November 20, 2022, we opened our fifth Otaru Showroom on the fourth floor of the Kyowa Hama Building facing the Otaru Canal, the cornerstone of the development of the port city of Otaru.
The Kyowa Hama Building was constructed in 1933 as the office building of Shimatani Shosen, a spin-off company of Shimatani Kisen, one of the shipping companies that contributed to the development of Japan in the modern era. Later, it merged with Mitsui Senpaku Kaisha (now Mitsui O.S.K. Lines), a Mitsui conglomerate, and became Otaru's first tenant building, the Mitsui Senpaku Building, which housed the offices of many shipping companies, and on the third floor was Yamashita Kisen, whose branch manager was Shintaro and Yujiro Ishihara's father. The four-story reinforced concrete building has a symmetrical design and is designated as a historical building by Otaru City, with its highly decorative architectural style from the early Showa period, as seen in the entrance area decorated with granite and the arched windows on the fourth floor.
Otaru prospered as the center of Hokkaido's economy, opening shipping routes to Europe, the U.S., and Sakhalin as an international trading port. Ironai Boulevard, the main street of Otaru, was known as the "Wall Street of the North," and is lined with retro stone buildings such as the former Otaru Chamber of Commerce and Industry, the Otaru branch of the former Mitsui Bank, and the Otaru branch of the former Hokkaido Takushoku Bank where the writer Takiji Kobayashi worked. The Otaru Canal and historical buildings bequeathed by those who once pioneered the era and dreamed of pioneering the future continue to mark their respective histories as symbols of Otaru's urban development as the city celebrates its 100th anniversary as a city in 2022.
Spring, when the snow melts, summer, with its abundance of greenery, autumn, with its reddish ivy, and winter, with its snow and lights. The Otaru Canal reflects Otaru's four seasons on the surface of the water and has passed through time along with the city. The window of the Otaru Showroom offers a view of the changing seasons. Please stop by when you stroll around Otaru.
Otaru Showroom
https://www.shokunin.com/en/showroom/otaru.html