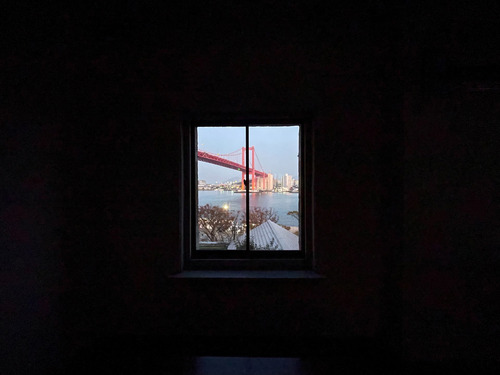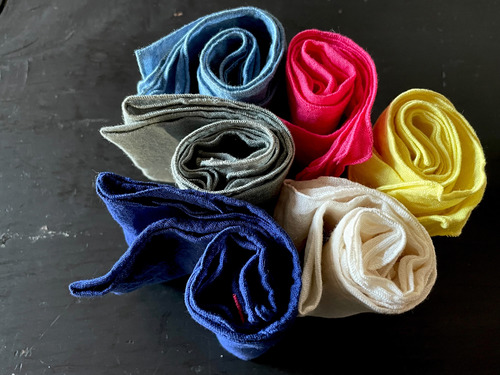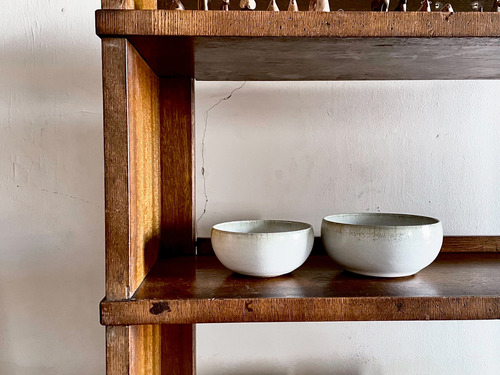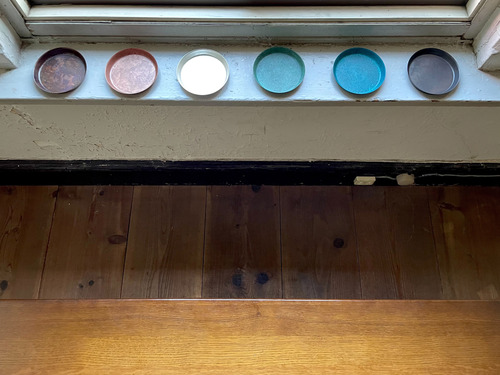 [Choosing Colors]
The red Wakato Ohashi Bridge seen from the window of the Wakamatsu Showroom changes its appearance to various shades of red depending on the time of day and the weather. The image and feeling of the color may vary from person to person, but I love the color reflected around 5:00 p.m. during this time of year. It changes from the cheerful red of the daytime to a pale, sad look.
I am looking at all kinds of colors every day, but when asked to name them, I am embarrassed to admit that I could only come up with the names of the colors in my colored pencil set. However, since I started working at Shokunin.com, I have had more opportunities to encounter many color names, and I have become very interested in expressing myself using color.
For example, ao's colored handkerchiefs in the showroom now include the following colors: Lemon, azalea, natural, lead, iris, and tetsukon (navy). The "navy blue" and "tetsukon" have a different feel to them. Seiryugama's white glaze "Zansetsu," which represents melting snow-covered mountains, is not a color name, but I was struck by its expression. The colors of momentum factory Orii's tone trays are like a palette that can be freely expressed.
Whether the colors have names or not, their presence is certain. We hope you will enjoy choosing colors in a realistic way at the showroom.
Ao's Colored Handkerchief
https://www.shokunin.com/en/ao/handkerchief.html
Seiryugama's Kobachi
https://www.shokunin.com/en/seiryu/kobachi.html
momentum factory orii's tone tray
https://www.shokunin.com/en/orii/tray.html
Wakamatsu Showroom
https://www.shokunin.com/en/showroom/wakamatsu.html