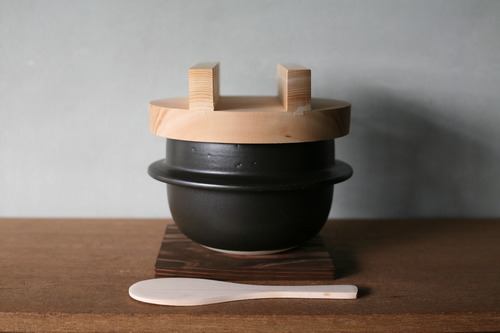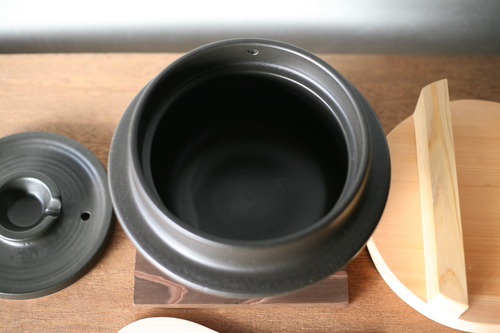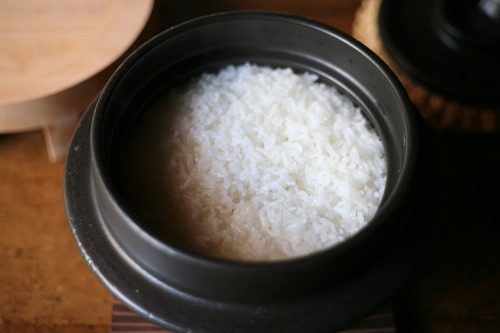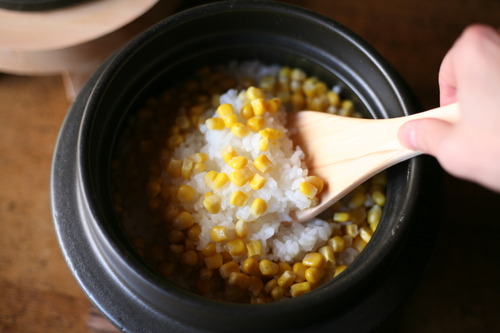 [The Ultimate Rice Pot Created by a Craftsman]
This is the ultimate rice pot created by a Banko ware craftsman who has studied heat-resistant ceramics and earthenware for more than 50 years, with the sole purpose of "cooking delicious rice." The aroma of the cooked rice is just like rice cooked in a kamado.
The earthenware pot made of Banko-yaki clay, which has excellent heat resistance, heat storage, and moisture retention properties, allows the rice to cook slowly even over high heat, and the far-infrared ray effect makes the rice fluffy and shiny. Cooking rice in an earthenware pot allows excess steam to escape, so the residual heat cooks the rice to its core, making the grains stand out.
The thick wooden lid is heavy with moisture from the steam and the double lid enhances the pressure effect. The aroma of the sawara cypress gently spreads and enhances the delicious taste of the rice. Sawara cypress from Nagiso, Nagano Prefecture, is very light, sterilizing, and resistant to moisture.
From daily white rice to rice cooked with seasonal ingredients, why not cook your favorite rice in a special earthenware pot? It is sure to make your daily mealtime more enjoyable.
Suzuki's Hagama Rice Pot
https://www.shokunin.com/en/suzuki/