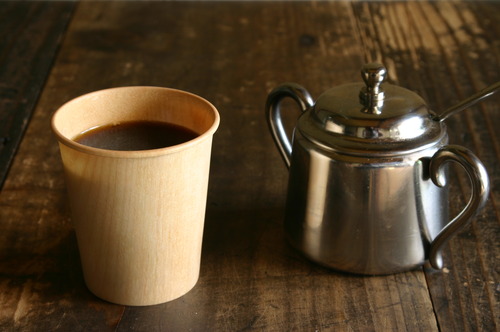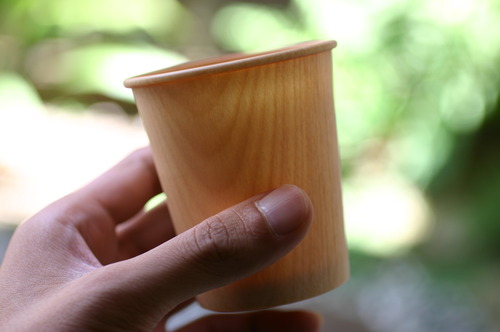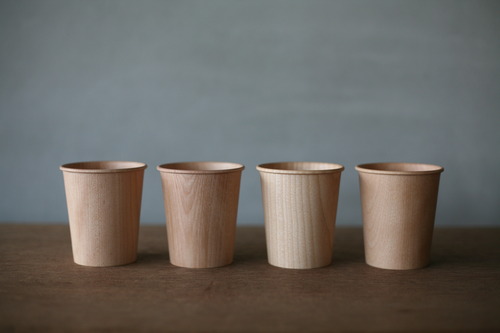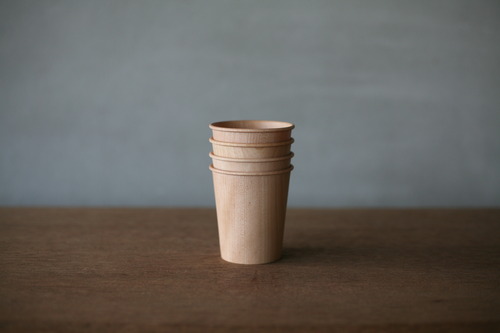 [The concept is "a paper cup, that lasts forever"]
Using paper cup's shape as a subject, Glocal Standard Products's Kop is a wooden cup produced by using the thin-sawing technologies in Yamanaka, Ishikawa Prefecture, a city known to be the biggest lacquerware producing center in Japan.
Although paper cups have been popular for a long time, with a practical shape that has been deeply researched, once they are used, they are soon thrown away. However, unlike these paper cups, Kop can be washed and used for many times.
It is also popular for gifts. Receivers would surely be amazed by the thinness of its grain that is see-through.
Glocal Standard Products's Kop
https://www.shokunin.com/en/glocal/kop.html