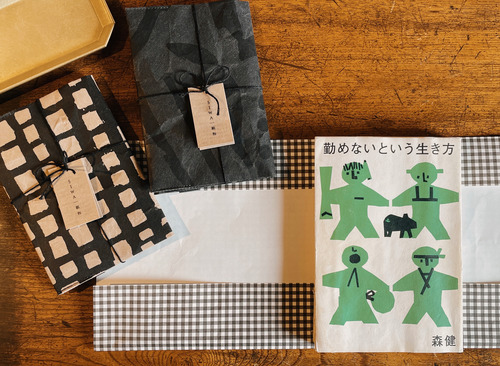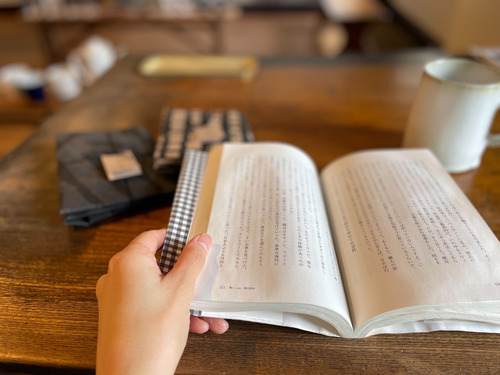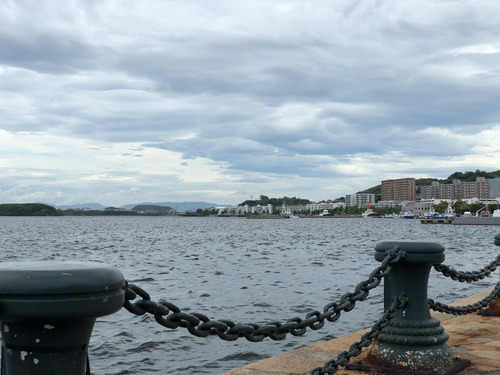 [Japanese Book Cover Culture]
Book covers are said to be a uniquely Japanese culture, which started when used bookstores covered their books with paper, and has spread with the times and needs, probably due to the unique national character of the Japanese people. I think there are many reasons for this, such as to keep books clean and not to let people know what we are reading.
There are a variety of materials: original bookstore paper ones, leather, cloth, etc. If you choose and purchase your own book cover, the key point may be whether you want to spend time with that book cover in terms of feel, design, comfort, and so on.
I often fold my favorite illustrator's paper goods like origami and use them as book covers, and it is truly amazing how just holding a book with that cover on it makes me feel reassured.
Here's how to make a paper book cover:
1. Place the book on the back side of the book cover, in the middle of the paper.
2. Fold the top and bottom edges inward to fit the size of the book.
3. Fold both sides inward to fit the size of the book, and insert the cover of the book into the folded gap.
At the Wakamatsu Showroom, we exhibit and sell Siwa's book covers made of "Naoron," an environmentally friendly, non-fragile paper. Please stop by this weekend while strolling along the scenic Wakamatsu South Coastal Road, which we call the "Naples of Japan."
Siwa's Book Cover
https://www.shokunin.com/en/siwa/bookcover.html
Siwa's Book Cover Silkscreen
https://www.shokunin.com/en/siwa/yunoki.html
Wakamatsu Showroom
https://www.shokunin.com/en/showroom/wakamatsu.html
"Tsutomenai Toiu Ikikata" by Ken Mori (about our store operator, written on p.146-164)
https://amzn.to/3rRDPQ1