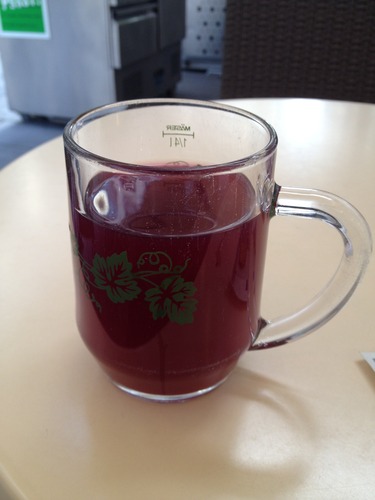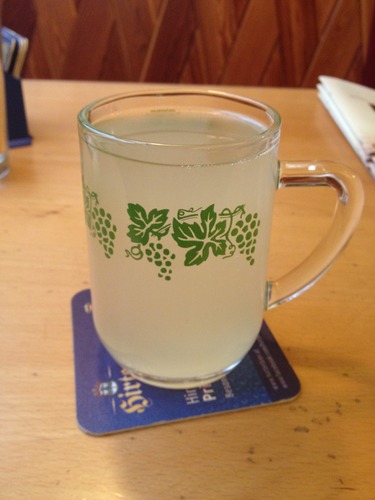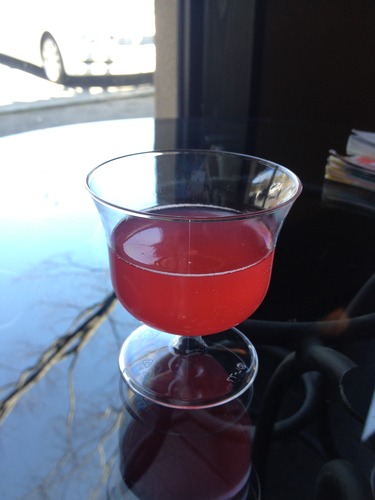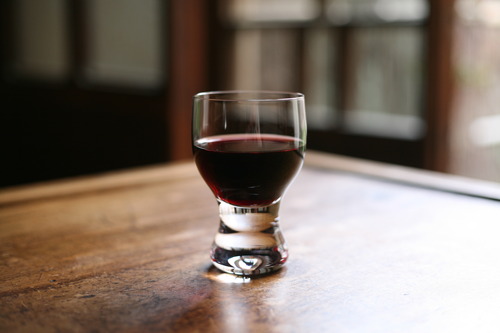 [Burčák, Sturm, Federweißer]
In Europe during my autumn travels, I repeatedly drank grape sparkling wine that had just begun fermentation because it was so delicious. I first encountered it in Prague, Czech Republic, when a friend who lived there told me, "This is the only time of year you can drink this." It contains a lot of yeast and is good for the body. The grape juice is sold in a state of advanced fermentation, and the alcohol content, which was initially around 4%, increases to around 11% when all the fermentation is completed. It is a sparkling wine made from grapes just before they become wine, but it has a natural carbonation and sweetness that makes it very easy to drink, and I quickly became a fan.
It is called "Burčák" in Czech, "Sturm" in Austria, and "Federweißer" in Germany, and is sold from late September to around November, which coincides with the grape harvest season. It is a European specialty that can only be enjoyed during the fall.
Since fermentation is going on all the time inside the bottle, there is a risk of bursting if the bottle is completely sealed, and of course, it cannot be brought back to Japan. I have good memories of giving up on it in tears while writhing with envy at the 1.5-liter plastic bottles of sturm at an Austrian convenience store.
In fact, you can drink this special wine in the middle of fermentation in Kyoto as well. At Amanohashidate Winery, it was sold at the tasting counter as a wine that can only be tasted at the brewery. Federweißer is the white wine, but this is the red wine "Federroter." This young wine, which means "red feather" in German, is said to change its initially mild acidity and sweetness after a few days at room temperature, and quickly turns dry.
Sori Yanagi's wine glasses feature a generously thick bottom, making them both easy to hold and stable. Hand-blown and molded by artisans, each glass is carefully crafted one by one. When you find your favorite wine, why not change the mood once in a while and pour it into a unique glass with impact and enjoy it? These glasses create such a soft flow that when you wrap them around your hand, you can't help but want to pull them closer. The glass reflects the texture of the drink and even the pattern of the table, allowing you to enjoy the interplay between the glass and the space.
Sori Yanagi's Wine Glass
https://www.shokunin.com/en/hirota/wine.html
References
https://young-germany.jp/2020/09/federweisser/
https://ja.wikipedia.org/wiki/%E3%83%95%E3%82%A7%E3%83%BC%E3%83%80%E3%83%BC%E3%83%B4%E3%82%A1%E3%82%A4%E3%82%B5%E3%83%BC
http://www.amanohashidate.org/wein/