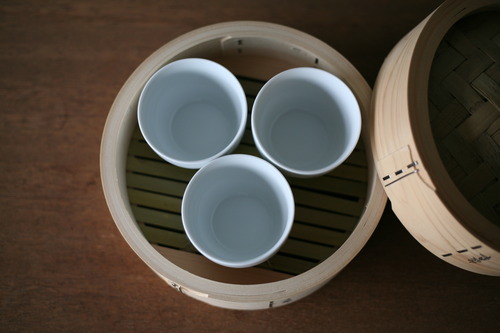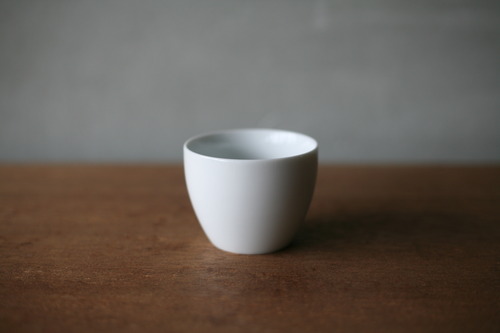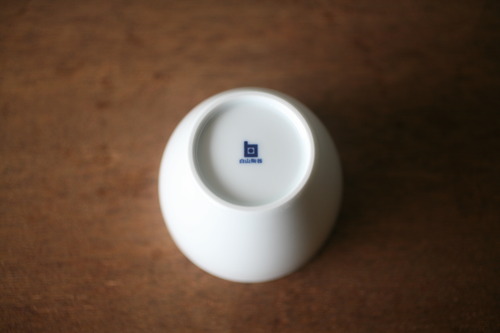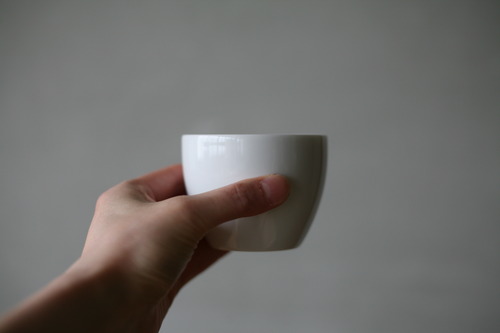 [Hakusan Porcelain's Yunomi Choko]
Hakusan Porcelain's Yunomi Choko is versatile enough to be used not only for tea, but also as a soba choko cup or small bowl. It goes well with desserts such as jelly and pudding, gazpacho, cold soups, and other dishes that highlight the cool texture, and the high quality of white porcelain that makes the most of the transparency of Amakusa pottery stone is appealing.
Designed in 2002 by Yasuki Sakamoto of Hakusan Porcelain, who received direct instruction from Masahiro Mori, one of Japan's leading product designers, this product won the 2008 Good Design Award.
A Japanese dish recommended for Yunomi Choko is chawanmushi (steamed egg custard). Chawanmushi is a Japanese dish in which ingredients, beaten eggs, and soup stock are poured into a bowl and steamed. Popular ingredients include chicken, fish cakes, shrimp, and scallops. The body of Yamaichi's Chinese Seiro can be filled with three Yunomi Choko per tier to make chawanmushi. Please try it!
Hakusan Porcelain's Yunomi Choko
https://www.shokunin.com/en/hakusan/yunomi.html
Yamaichi's Chinese Seiro
https://www.shokunin.com/en/yamaichi/seiro.html