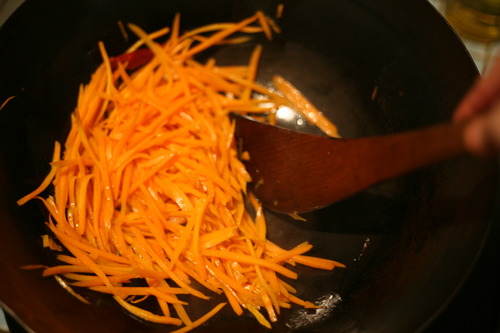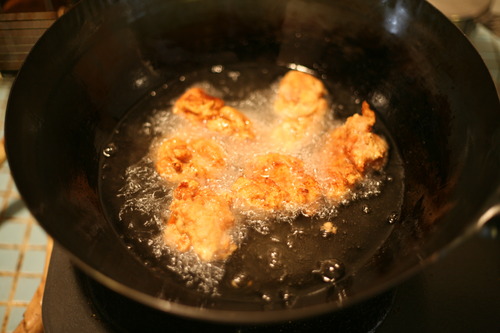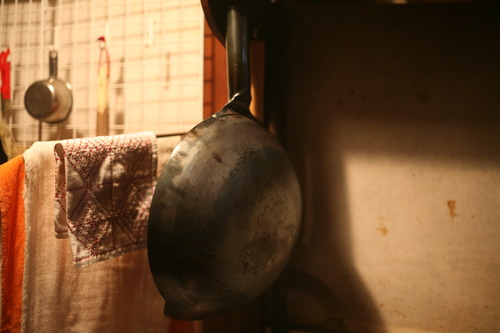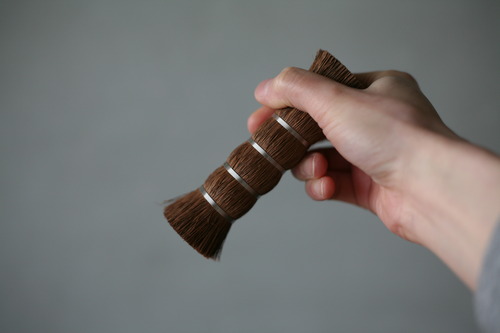 [The Purveyor to Yokohama Chinatown]
Yamada Kogyosho woks are used by about 80% of the restaurants in Yokohama Chinatown. It is not so troublesome once you get used to the process of emptying the wok to burn off the rust-preventing varnish at the beginning of use, periodically oiling it, washing it in hot water with a scrubbing brush or scorpion immediately after use, and drying it over a fire. If you can hang it in a well-ventilated place, there is no need to dry it at the end.
The effective method of seasoning is to cool the whole pan on a cold wet cloth after the oil is heated and starts to smoke. Teflon frying pans are easy and good, but we often meet customers in our showroom who are looking for a frying pan that can be used for a long time.
Yamada Kogyosho is the only manufacturer in Japan that manufactures iron pans in uchidashi-style, a process of forming a single iron sheet by beating it 5,000 times. The hammered process increases the density of the iron material, which improves heat transfer and oil transfer, and fills in minute irregularities, making the surface smooth and non-stick.
It is a versatile pot that can be used for frying, baking, simmering, deep-frying, and everything in between. Iron pans are also a good source of iron. If you are looking for a frying pan, please take a look.
Yamada Kogyosho's Uchidashi Katatenabe
https://www.shokunin.com/en/yamada/
Takada Kozo Shoten's Scrubbing Brush
https://www.shokunin.com/en/kozo/tawashi.html
Reference
https://ja.wikipedia.org/wiki/
中華鍋