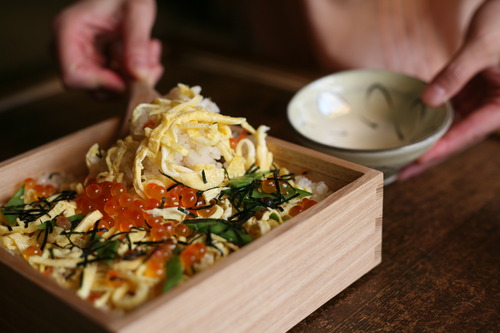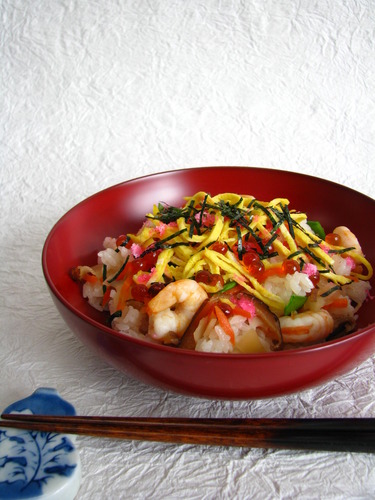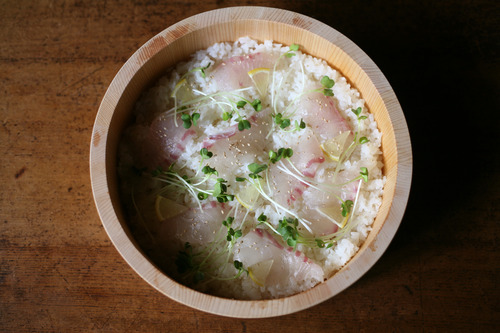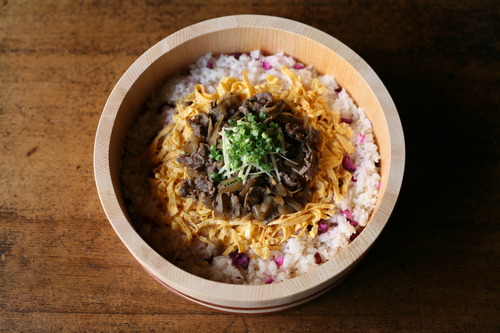 [Chirashi Sushi Is a Type of Sushi That Looks Like a Scoop Cake]
Chirashi sushi in a stacked box. It is one type of sushi that can be easily prepared at home, consisting of cooked rice mixed with vinegar, sugar, and salt, called "sumeshi (sushi rice)," and topped with a thinly sliced omelet, shrimp, pods of peas, shredded nori, and other ingredients.
The ingredients for chirashi sushi are optional, so you can use sashimi or vegetables to make your own chirashi sushi.
When I was looking at chirashi sushi, I thought it was similar to scoop cake. If you want to enjoy it with a large group of people, you can make a lot of them at the sushi rice stand.
A rice scoop soaked in water for a while will keep the rice from sticking to it. Take as much as you like and serve on a plate or bowl.
Matsuya Shikkiten's Shirakinuri Lunch Box
https://www.shokunin.com/en/matsuya/
Azmaya's Rice Scoop
https://www.shokunin.com/en/azmaya/miyajima.html
Appi Urushi Studio's Flat Bowl
https://www.shokunin.com/en/appi/bowl.html
Yamaichi's Sushi Handai
https://www.shokunin.com/en/yamaichi/sushi.html
Reference
https://www.justonecookbook.com/chirashi-sushi/