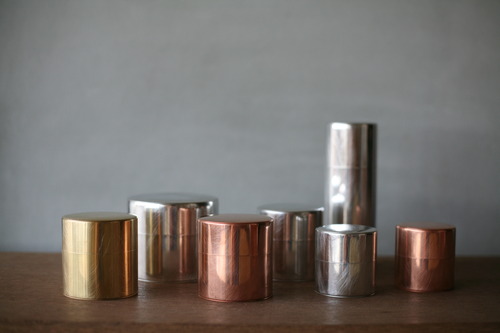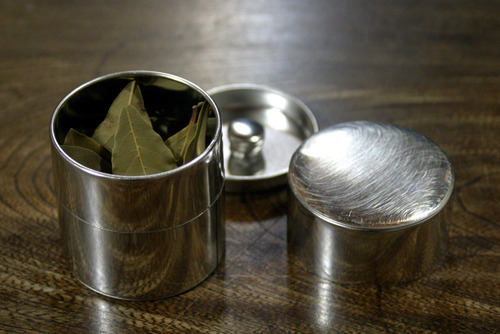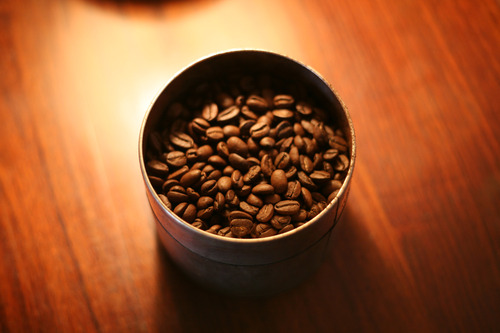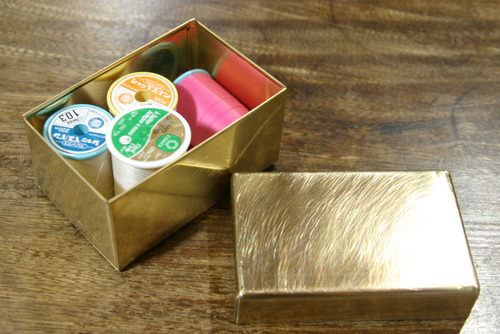 [SyuRo]
SyuRo has a studio and store in the old town area, Taito-ku, Tokyo, named after the palm tree called "syuro," which has leaves that look like large outstretched hands. The name expresses their wish that their craftsmanship be gentle and generous.
SyuRo, which delivers to the world through Japanese traditions and craftsmanship the things they can continue to use in our daily lives, produces a variety of products and designs every day with the desire to give shape to the invisible atmosphere of "cool and warm things" in the form of designs.
SyuRo's Marukan and Kakukan fit in with your life no matter what you put in them because of their lean and simple design. The texture of the cans changes with the grease from your hands, time, and the environment, and at the same time, you will grow attached to them. Wouldn't it be even more wonderful if you have feelings for the tin just as you have feelings for the contents of the tin? Please try to put the things you use every day in your favorite container.
SyuRo's Marukan
https://www.shokunin.com/en/syuro/marukan.html
SyuRo's Kakukan
https://www.shokunin.com/en/syuro/kakukan.html
Reference
https://bocagrande.exblog.jp/27448156/