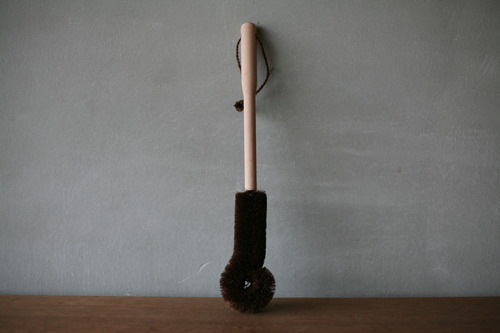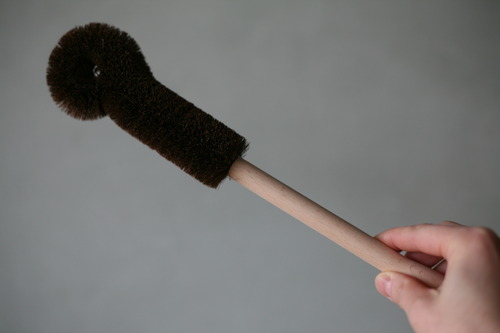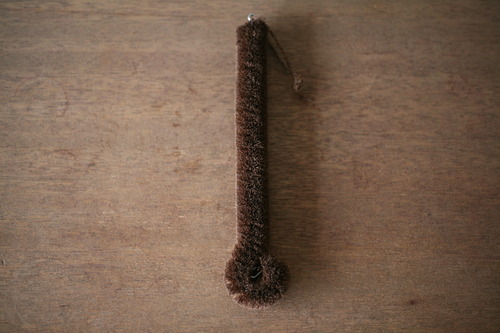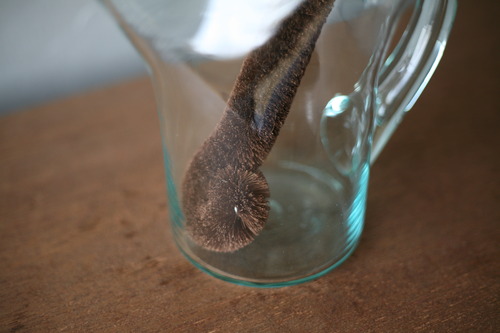 It's been hot lately and many people make cold tea at home or take a water bottle with them when they go out. However, barley tea pots and water bottles are deep, difficult to wash, and prone to tea stains, so washing them every day is a bit of a hassle.
The Scrubbing Brush for Pot by Takada Kozo Shoten is a great tool for such occasions. It is designed for washing pots and other deep objects, and has a long handle with a scrubbing brush that looks like a curly cat's paw so that you can wash all the way to the bottom.
The Scrubbing Brush Bo also has a handle made of palm and is about 5mm thinner than the Scrubbing Brush for Pot, so it can be used to wash cups and vases.
The natural hemp palm, with its moderate hardness and elasticity, removes only dirt without scratching the surface of dishes.
It is a reassuring tool to keep pots and water bottles clean during this season when hydration is essential.
Takada Kozo Shoten's Scrubbing Brush
https://www.shokunin.com/en/kozo/tawashi.html
Reference
http://takada1948.jp