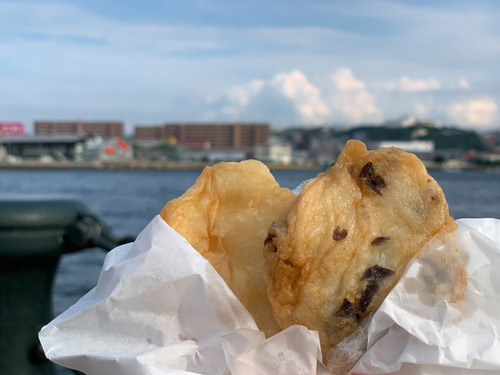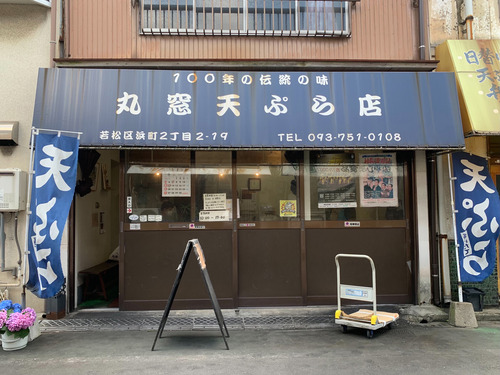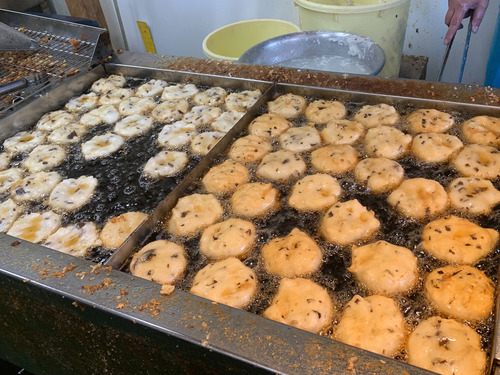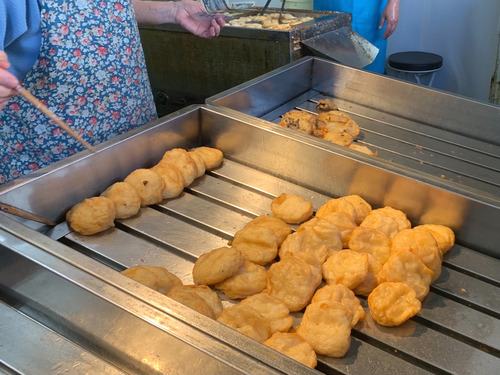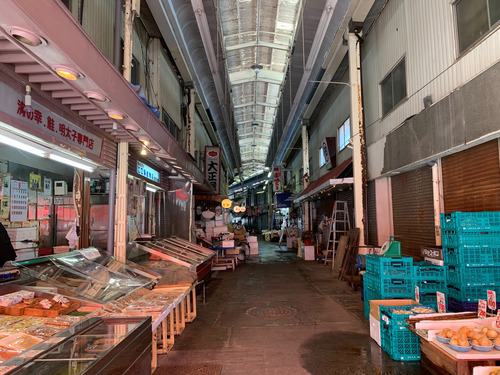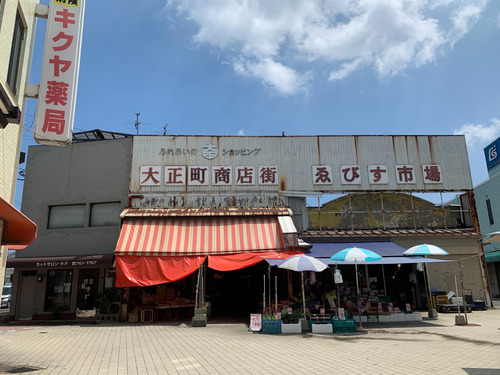 [Marumado Tempura Shop]
Marumado Tempura Shop, a typical gourmet restaurant in Wakamatsu that has been in business for over 100 years, is not a tempura restaurant typical of Japanese cuisine, but rather a tempura restaurant where fish surimi is fried in oil and classified as deep fried fish cake, familiarly known as round or square tempura.
Born and raised in Kitakyushu City, we call both deep-fried fish cakes and crispy battered dishes "tempura."
Marumado Tempura Shop is a 10-minute walk from the Wakamatsu Showroom, near a shopping street and market that retains a strong Showa-era atmosphere. It is open from 10:00 a.m. to 5:00 p.m., but is so popular that locals fight to get their hands on it, as it is almost always sold out by noon.
Tempura comes in three varieties: white, kikurage, and vegetable, all for 90 yen a piece. The freshly fried tempura is amazingly sticky and fluffy, with a texture and taste like no other. Of course it is delicious deep-fried, but it is also excellent cold. It is also characterized by its appearance, as it does not have a firm browning on its surface, as is the case with oden ingredients, and is just covered with a very thin, fox-red coat of deep fry batter. They are just the right size for a quick bite, and you will find yourself eating three or four before you know it.
In fact, we visited the store the other day around 1:30 p.m. and again at 11:00 a.m. on a different day, and it was sold out both days. If you want to be sure of your purchase, we recommend that you make a reservation by phone the day before or on a specified date. Many people buy them by the dozens because they are so popular as souvenirs, but they will gladly take reservations for one or two.
Why don't you visit there when you come to our Wakamatsu Showroom? We are closed on Sundays, so we recommend that you make an appointment to pick up your order on Fridays and Saturdays. It is also just the right size for taking a break on the bench in front of the showroom.
Marumado Tempura Shop
https://goo.gl/maps/1t3tUEeMVd7JKGYG9
Wakamatsu Showroom
https://www.shokunin.com/en/showroom/wakamatsu.html