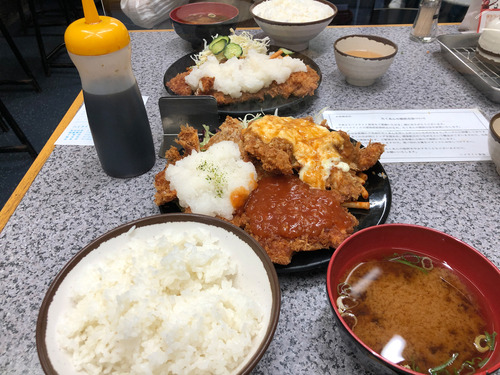 [Hilite Shokudo]
Do you all like a big bowl of rice? We sometimes feel like eating it. The other day we went to the famous "Hilite Shokudo" in Kyoto.
There were many older people as well as students who have been coming for a long time. The Hyakumanben main store, located directly across from Kyoto University, has been an oasis for the young people who are the future of Japan since its establishment in 1960.
We hope you will enjoy thier large chicken cutlets that have made history.
Hilite Shokudo
https://hilite-kyoto.com/
Sanjo Showroom
https://www.shokunin.com/en/showroom/sanjo.html