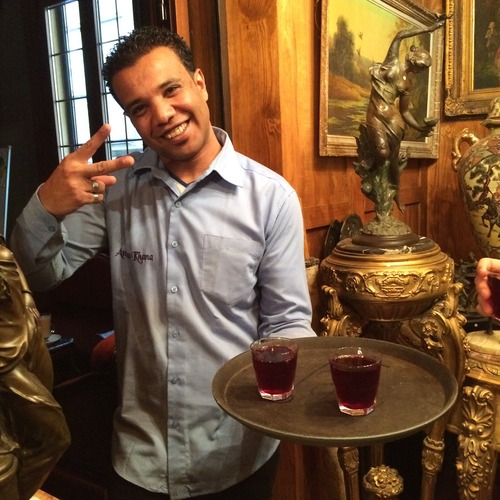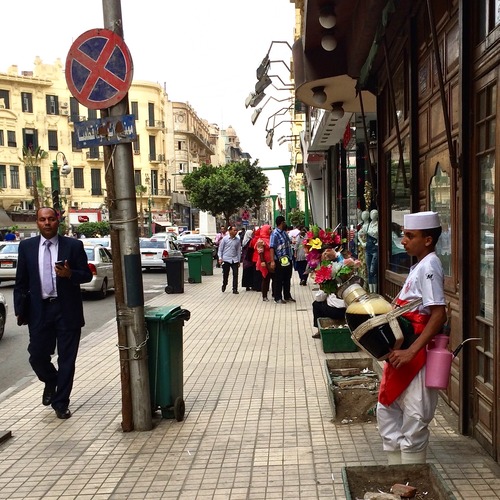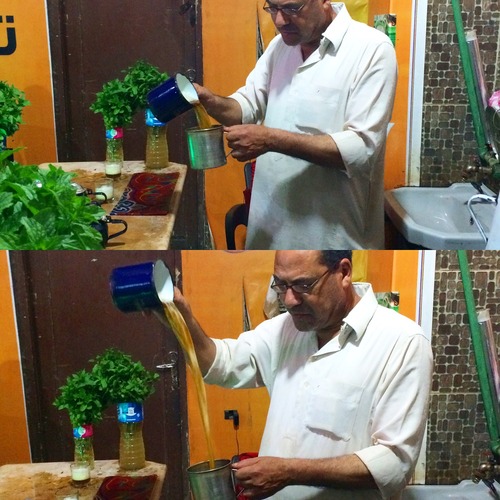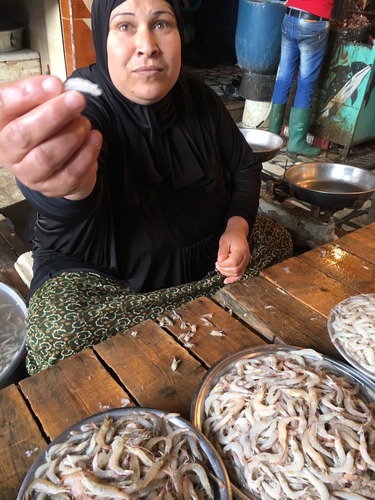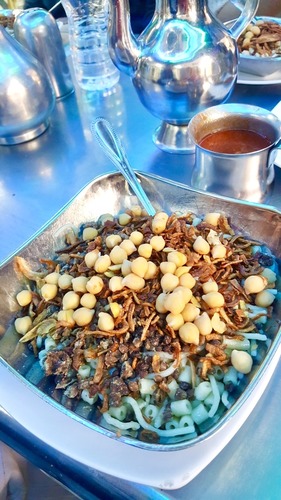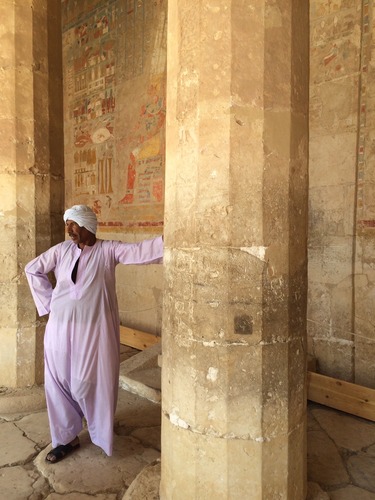 [How to Prepare for Summer Heat in Egypt]
Egypt has a strong image of pyramids, sphinxes, and camels walking in the desert under the scorching sun. Summer in Egypt is not at all what you might expect: it is an extremely hot season.
The desert area has unimaginable temperatures, such as 42-45 degrees Celsius in the top season. We often saw foreign tourists inadvertently going out in tank tops and the like because it was hot and their exposed skin was bright red. Local Egyptians wear long sleeves to block the intense UV rays. The egarabia, a long one-piece traditional costume, is very well made, with no constrictive parts, and is made of cotton, linen, muslin, and other materials that allow for good ventilation.
In the city, a juice colored like cola, is sold. It is made from a legume called licorice, which was also found in Tutankhamun's tomb, and tastes like medicine and is not very tasty. However, because it strengthens the internal organs and prevents summer fatigue, it is common to see people wearing interesting decorations and conspicuously dressed, carrying and selling juice on their backs in business districts.
Finally, when it comes to Egypt, mint tea is always sipped at least once during your stay. The brewing process is unique: a large quantity of tea leaves, fresh mint, and a surprising amount of sugar are added to the boiling water. When the water boils to the point of overflowing, the pot is raised high overhead, and from there it is transferred at once to an empty pot. The sweet tea, full of sugar, splatters around the area, but people don't mind and repeat it over and over again. The bowl it comes in is also sticky with sugar, but they don't mind. This is because mint tea brewed in such a painstaking manner is not only sweet, but also surprisingly delicious. Mint tea served in tourist spots and trendy cafes is not made the same way and does not taste good.
The painfully hot Egyptian summer can be overcome with mildly comfortable clothing and sweet mint tea.