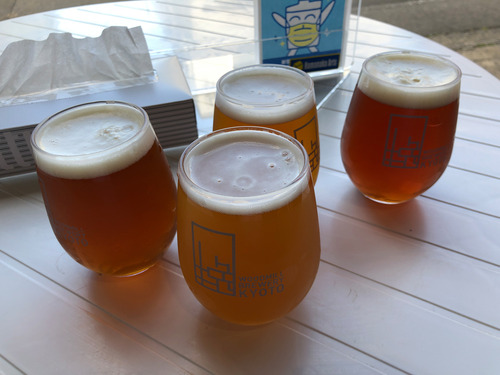 It has been a year and a half since we confronted the spread of COVID-19 and opened showrooms in Ginza, Tokyo and Wakamatsu-ku, Kitakyushu, and every day we can feel in real time the size of the country of Japan. We heard that there was thunder in Wakamatsu earlier, but here in Kyoto and Ginza, it is a hot and humid midsummer day.
This month, international sales finally lined up with domestic sales at Shokunin.com, thanks to the international and diverse experience of our staff, which provides a variety of unique content originating in Japan. This is the first time since its establishment in 2004.
We would like to thank all of you who support us and the people involved. We will continue to do our best as a small global company in Kyoto and look forward to your continued support. *The photo shows the taproom (open only on Saturdays and Sundays) of Woodmill Brewery, a brewery located just a few minutes' walk from our Shokunin.com headquarters.
Showroom Information
https://www.shokunin.com/en/showroom/
Woodmill Brewery, Kyoto
https://woodmill-brewery.kyoto/