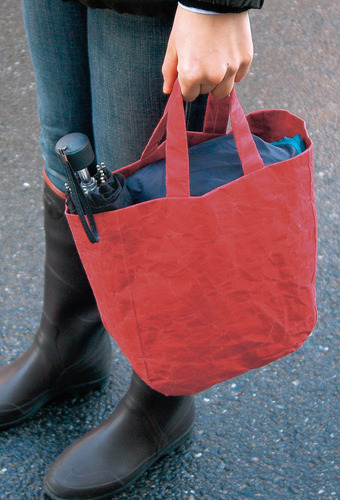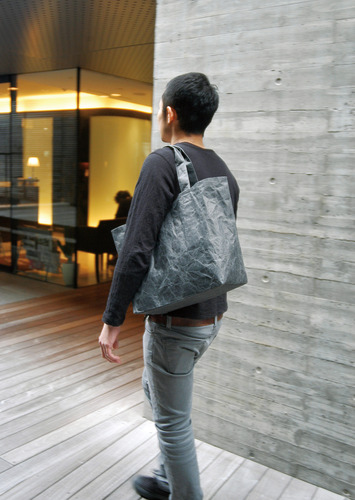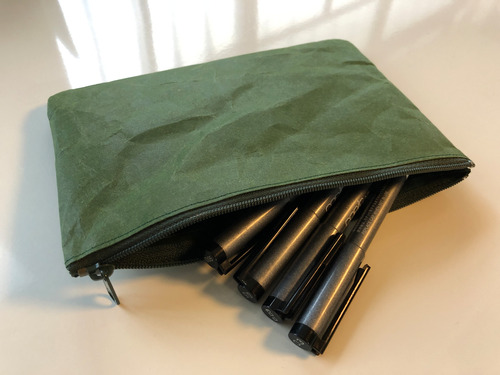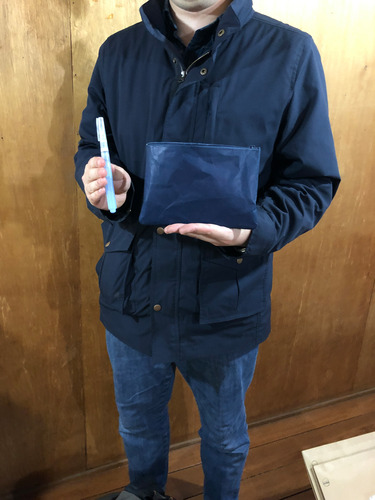 Siwa's products are made of Naoron, a new type of paper produced by the Japanese paper-making process. Naoron has "Soft Naoron" and "Hard Naoron," and the two different materials are used for each product.
Soft Naoron is made from wood pulp and polyolefin fiber. The soft and supple nature of this material allows it to create more flexible shapes, and the rounded corners of wallets and briefcases make the most of Soft Naoron's characteristics.
Hard Naoron is made from polyester fiber. Of these, 60% are recycled from PET bottles, enabling both reduced environmental impact and superior durability. It is used for tote bags, pen cases, coin cases, etc.
It has passed a 5 to 10 kg load capacity test and can hold heavy objects, and unlike ordinary paper, it is water-resistant, so it is safe even on rainy days. It can be washed in water, and the more it is used, the softer it becomes and the better it looks, so you can enjoy using it as it changes over time.
The revolutionary properties and designs of Siwa's products, which are in tune with modern life, continue to expand the possibilities of washi.
Siwa
https://www.shokunin.com/en/siwa/
References
https://note.com/siwacollection/n/n2d28462982dd
https://note.com/siwacollection/n/n99aa4d67d78c