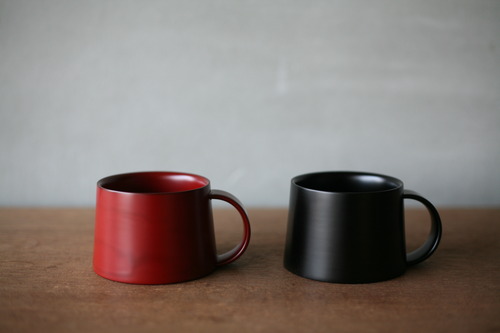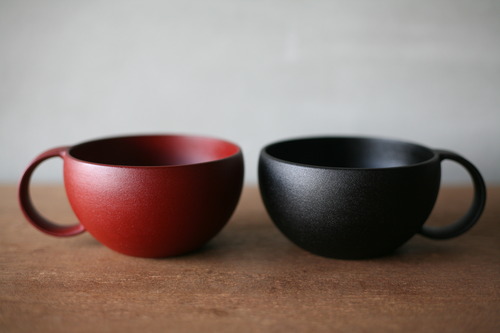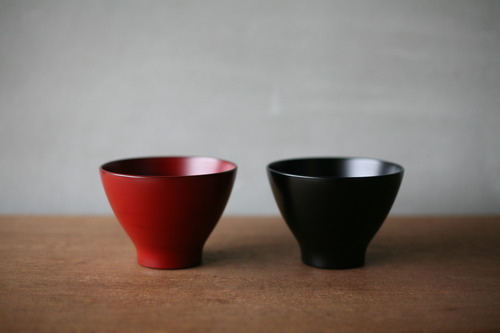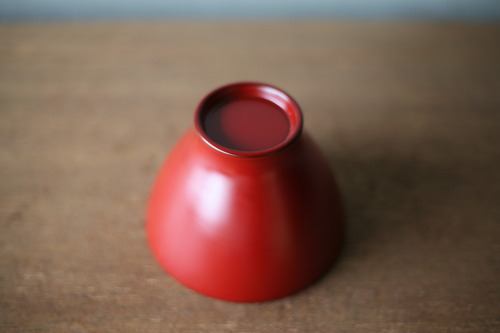 We have added wonderful new products. Wajima Kirimoto has been engaged in "wood and lacquer" work for over 200 years in Wajima, Ishikawa Prefecture. The company is engaged in integrated production from the wood to the lacquering process, and continues to take on the challenge of creating products that blend wood and lacquer into today's lifestyle.
The coffee cups and rice bowls, which have the attractive plump texture and deep look of lacquer, are made by the "honkataji technique," in which natural wood is dressed with cloth, primed with "Wajima jinoko," and then carefully lacquered in the middle and top coats.
The matte mugs are made by Wajima Kirimoto's original "Makiji Technique." After the natural wood has been dressed with cloth and primed, Wajima jinoko is used again near the surface, and lacquer is applied over and over again. This gives the surface hardness and resistance to abrasion and scratches, even when using a metal spoon.
As each product is used, it gradually becomes shiny and expressive. You can also enjoy the beauty of its change over time.
Lacquerware with a solid wood base and careful undercoating is a tool for daily life that can be used for a long time by repairing any scratches or chips that may appear after years of use. Lacquerware that will share your life with you is also recommended as a gift. Please take a look.
Wajima Kirimoto's Coffee Cup
https://www.shokunin.com/en/kirimoto/coffee.html
Wajima Kirimoto's Mug
https://www.shokunin.com/en/kirimoto/mug.html
Wajima Kirimoto's Sugiwan
https://www.shokunin.com/en/kirimoto/sugi.html