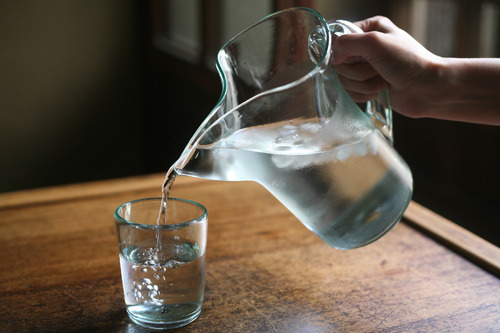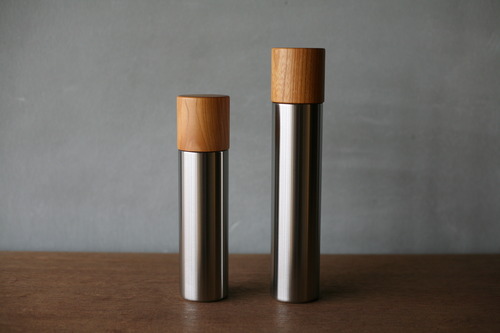 [Homemade Sports Drinks]
When we heard on the radio the other day that people make their own sports drinks, it was an eye-opener, and we wondered why we had never made sports drinks before, even though we sometimes take the trouble to brew coffee.
We immediately looked up sports drinks, and found that they are supposed to replenish water and ions without changing the density of body fluid, since body fluid becomes thinner when trying to replenish water alone, which flows out of the body due to sweat. They say it is good for preventing heat stroke, so it is perfect for the coming season. This was the reason why we felt sluggish and had headaches even though we drank plenty of water.
There are only four basic ingredients. Simply mix them to fit the container.
Ingredients:
1 liter of water
3g of salt
3 tbsp of lemon juice
6 tbsp of sugar (or 4 tbsp of honey)
You can also arrange this by adding vinegar or using your favorite fruit juice instead of lemon. Our personal recommendation is to make it with water that has been boiled once in an iron kettle and cooled.
Iron is lost along with sweat. When iron is deficient, symptoms specific to anemia such as lethargy, stiff shoulders, and dizziness may occur. The iron content of water boiled in an iron kettle is categorized as divalent iron (heme iron), which is one of the easiest types of iron for the body to absorb. As an added bonus, iron absorption is further improved by taking iron together with lemon and vinegar (acid).
Shokunin.com offers water bottles for carrying drinks and iron kettles for boiling water with iron. We also have pitchers that can hold around 1 liter of sports drinks for enjoying at home. Please take a look.
Okuhara Glass's Pelican Pitcher
https://www.shokunin.com/en/okuhara/pelican.html
Chobundo's Tetsubin
https://www.shokunin.com/en/chobundo/
MokuNeji's Bottle
https://www.shokunin.com/en/mokuneji/bottle.html
References
https://www.kirala.jp/special/recipe/450/
https://miki-ph.jp/tabe_info/tabe10/2021/6319
https://kitchengoods-yanagiya.com/nanbutekki/characteristic/tetsubunhokyu.html