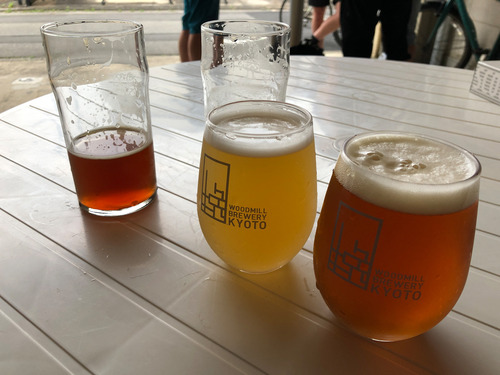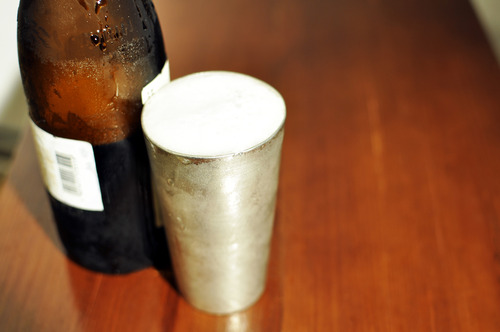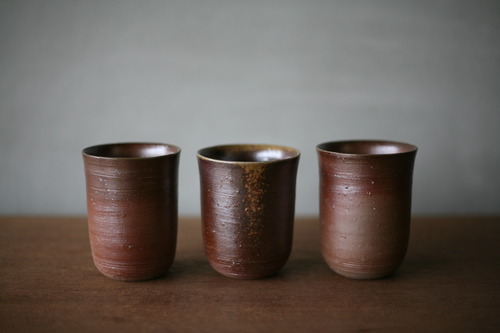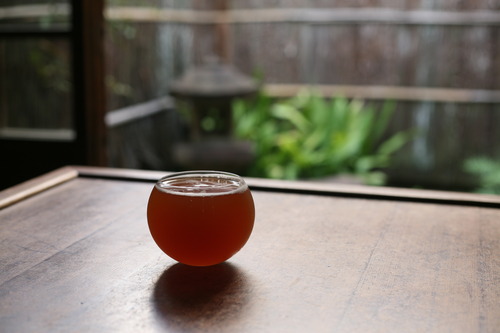 [Kyoto and Beer]
The origin of beer is said to date back to several thousand years B.C. and has been enjoyed by people since ancient times. Such beer was introduced to Japan after the arrival of British and American ships during the Edo period.
In the Meiji Era, the demand for beer increased in Japan, which was bustling with civilization and development, and domestic production began in various regions. In Kyoto, a prefectural institute of physical and chemical research called "Seimikyoku" attempted to make beer. Incidentally, "Seimi" is the old name for chemistry, which is derived from the Dutch word "chemie," meaning "chemistry" and written in Chinese characters. The term "kagaku (chemistry)" in Japanese today has a history of being popularized by Komin Kawamoto, the first brewer of beer in Japan, who used the term in his book.
Seimikyoku welcomes a German, Wagner, as its leader and establishes the Kyoto Seimikyoku Barley Brewery. The location is inside Kiyomizu-dera Temple. The water from Otowa Falls, located on the grounds of the temple, was chosen for its suitability for brewing. However, due to financial difficulties, the Seimikyoku was abolished less than four years later, and the brewery was closed. Although various beers such as "Ougi Beer," "Mori Beer," and "Izutsu Beer" were created by civilians who learned the techniques here, they all went out of business due to the rise of Osaka Beer, the predecessor of Asahi Beer.
Meanwhile, in Kawaoka Village, which is today's Saikyo Ward, the first barley for beer brewing, Golden Melon, was grown in the Kansai region. The village farmers formed the Kawaoka Village Golden Melon Barley Growers Association, which signed a contract with Osaka Beer. This was the first time in Japan that a company and a farmer signed a direct contract.
Today, craft beer making is flourishing nationwide, and many craft beers are being made in Kyoto. Although only available every Saturday and Sunday, Woodmill Brewery, a seven-minute walk from our headquarters, offers a fresh craft beer made on site for 400 yen per glass, tax included. From the Meiji era to the present day, beer brewing in Kyoto has been passed down through the generations in various forms.
Woodmill Brewery (Please see the taproom section.)
https://woodmill-brewery.kyoto/
Nousaku's Beer Cup
https://www.shokunin.com/en/nousaku/glass.html
Ichiyougama's Beer Cup
https://www.shokunin.com/en/ichiyou/beer.html
References
https://museum.kirinholdings.com/history/kaisetsu/bk_01.html
https://www.okeihan.net/navi/kyoto_tsu/tsu201908.php
https://crd.ndl.go.jp/reference/modules/d3ndlcrdentry/index.php?page=ref_view&id=1000072730