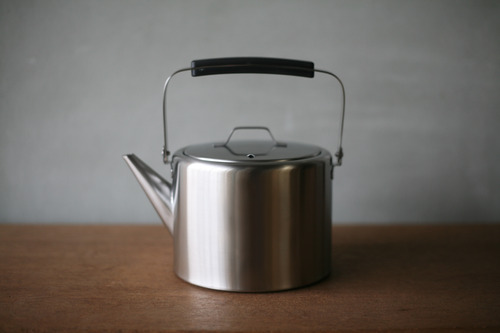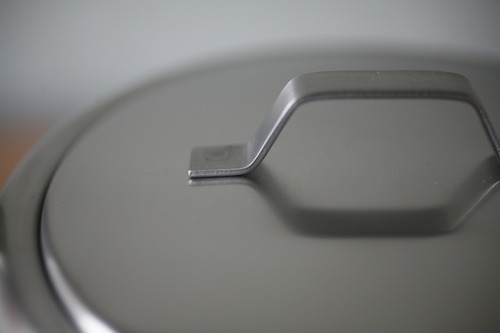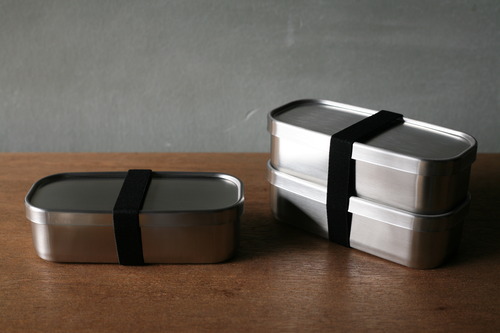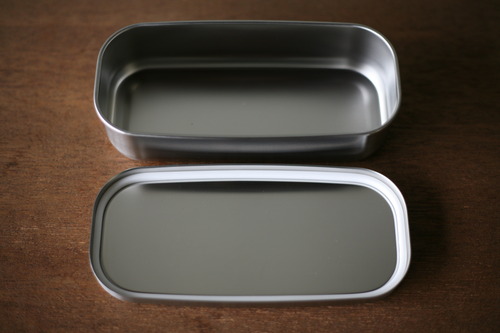 [Manufacturing at Kobo Aizawa]
Kobo Aizawa was founded in 1922 in Tsubame City, Niigata Prefecture.
Kobo Aizawa believes that both "function" and "beauty" should not be lacking in manufacturing, and the brand is constantly pursuing the reasons why "objects" are necessary and continuing to produce them. In October 1986, cutlery produced in an attempt to create something on par with European traditions was selected for inclusion in the permanent design collection of the Museum of Modern Art in New York.
Kobo Aizawa's Straight Kettle has a wide base and is induction heating compatible. It is stylish, rust-resistant, and durable. With a capacity of approximately 2.34 liters, this kettle holds plenty of water and is perfect for daily use.
Kobo Aizawa's Rectangular Lunch Box has a capacity of 500 ml per tier and is designed to be used cleanly for a long time with minimal food odor transfer. In addition, the lid has a silicon packing, so simmered dishes can be safely placed in it.
As the brand's philosophy is to "breathe life into things by reducing ornamentation," each product has no waste, fits naturally into daily life, and can be used for many years to come.
Kobo Aizawa's Straight Kettle
https://www.shokunin.com/en/aizawa/kettle.html
Kobo Aizawa's Rectangular Lunch Box
https://www.shokunin.com/en/aizawa/lunchbox.html
Reference
https://www.kobo-aizawa.co.jp