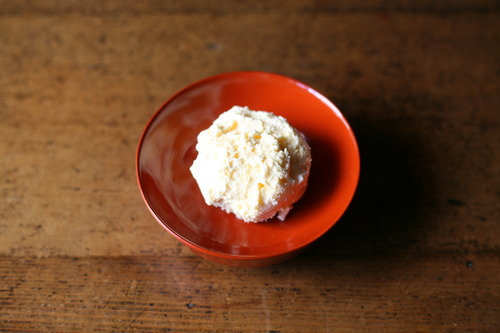 [Ice Cream with Aizu Lacquerware]
The good thing about ice cream served in lacquerware is that the fingertips that hold the bowl stay warm. How about serving vanilla ice cream, which is usually eaten straight from the cup, on Shirokiya Shikkiten's Teshiozara? You may enjoy the atmosphere of a dessert as if you were savoring it at a sweet shop you wandered into on your way out.
Any ice cream you want, in any form, as much as you want. Rewarding yourself with an ice cream that is a little more expensive than usual is a small luxury that you can enjoy in your daily life.
Shirokiya Shikkiten's Teshiozara
https://www.shokunin.com/en/shirokiya/teshio.html