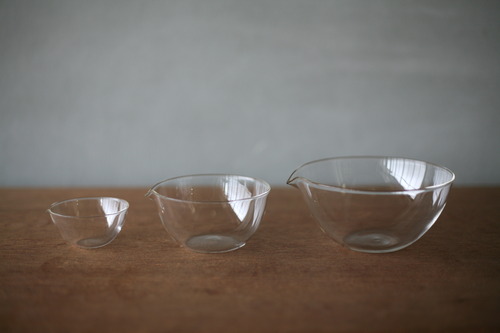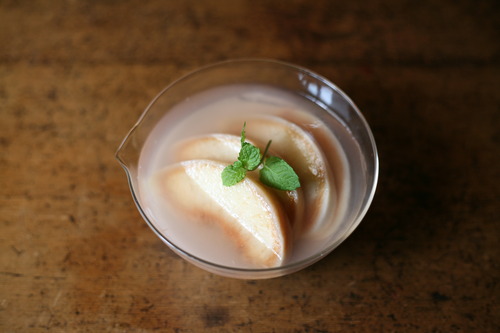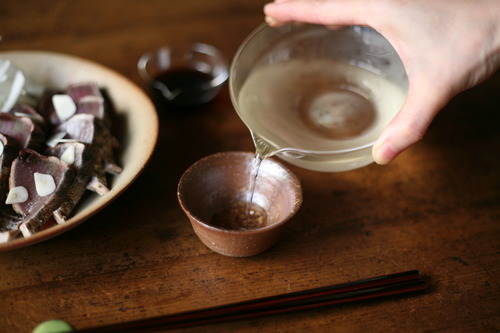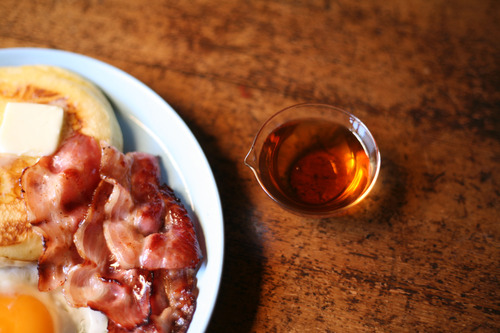 [Enjoy Using Vessels with Free Ideas]
Clear, thin glassware. We feel special about having to handle it carefully so as not to break it. We must touch them gently, reviewing our own usual mannerisms. These vessels give you time to reward yourself when you want to regain the luxury of spending time more leisurely than usual.
Koizumi Glass's products give the impression of laboratory equipment used in science laboratories. The French artist's brand "Tsé & Tsé associées" combines test tubes with vases, and it seems that the fascination with scientific laboratory equipment is universal. The florist "Mitate" in Kyoto also seems to choose plants and vessels without being bound by conventional wisdom. Both of them inspire us creatively with their free thinking that has a nostalgic feel to it.
Although one might imagine the Flat Bottom Evaporating Dish as a vessel for sauces, it can also be used as a vase, a decanter, or a vessel for daily use. It can also be used to make cosmetic packs. It is great to use the same size together or three different types together. We hope you will enjoy the dishes with a free spirit, making the special into the ordinary.
Koizumi Glass's Flat Bottom Evaporating Dish
https://www.shokunin.com/en/koizumi/johatsu.html
References
https://tse-tse.com/collections/vases/products/vase-davril
https://www.instagram.com/mitate_hanaya/