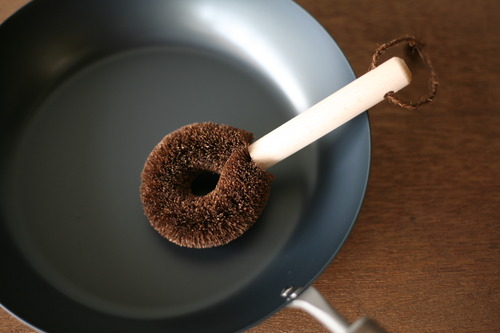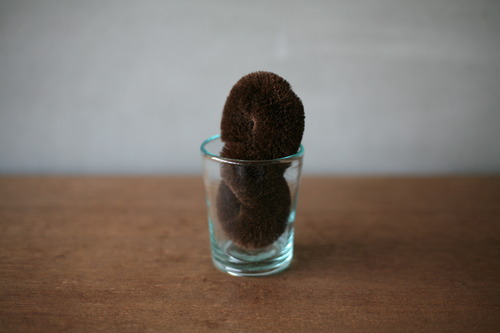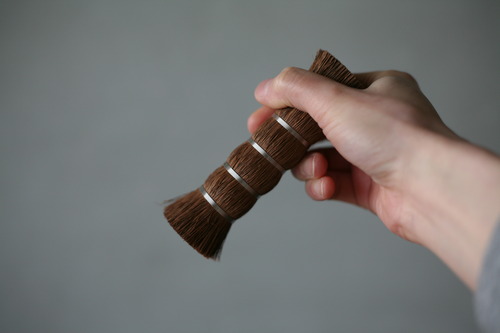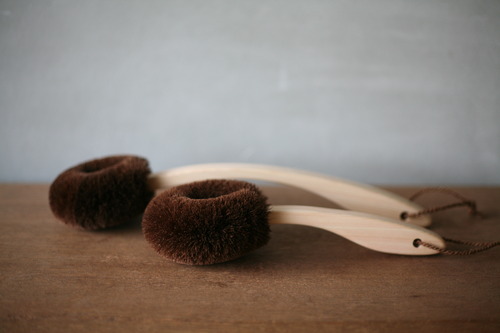 [Takada Kozo Shoten's new scrubbing brushes has been added]
The scrubbing brush made of hemp palm is characterized by its gentle texture and firmness. Scrubbing brushes which have moderate hardness and firmness, remove stains without scratching the surface of dishes and utensils.
It is also ideal for removing mud from vegetables. By gently scrubbing the surface of vegetables with the scrubbing brush dipped in water, only the mud can be removed, leaving the skins intact. Please use this for vegetables that you want to eat with the skin, such as burdock and potatoes.
Handcrafted by artisans from carefully selected hemp palm bark fibers, the scrubbing brush can also be used for daily body care.
Takada Kozo Shoten's Scrubbing Brush
https://www.shokunin.com/en/kozo/tawashi.html