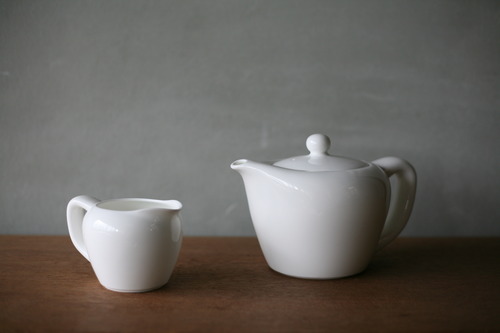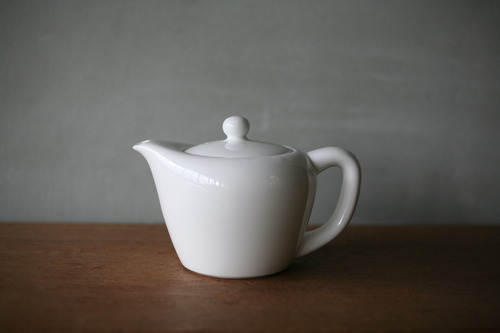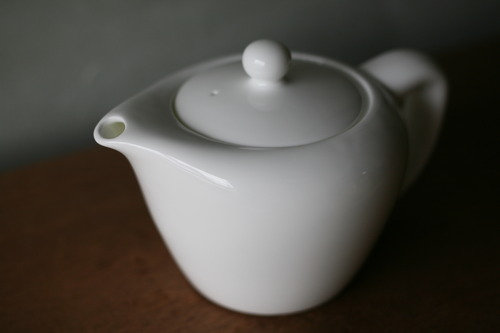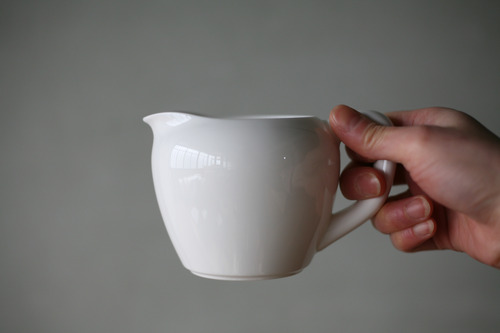 [Nikko's Sori Yanagi Bone China]
Bone china is a type of porcelain invented in London around the 18th century, characterized by its milky white color and smooth texture. The name "bone china" came from the fact that it was made by mixing cattle bone ash with clay as a substitute for the white clay used in Chinese porcelain, which was difficult to obtain in England at the time. Wedgwood and Noritake are also included in bone china. Because it is stronger than ordinary porcelain, it can be made thin and translucent.
Sori Yanagi created the Matsumura Ironstone China Series of white ceramics around 1948. White pottery and porcelain without patterns, which are now widely accepted, were perhaps too novel for the people of the time and were unpopular. The N Pot is a design introduced by Mr. Yanagi in 1952. The N series, with its graceful simplicity and sophisticated design, was featured in newspapers and magazines, and has become very popular.
He created something ahead of its time when the word "design" was still unknown in Japan. The pot holds 1100cc and the creamer holds a generous 380cc. The lovely, plump form and the way the light passes through the surface, which is unique to bone china, are beautiful and enjoyable just by looking at it.
Nikko's Sori Yanagi Bone China (Please understand when it is sold out by the time difference because there are only a few left)
https://www.shokunin.com/en/nikko/
References
https://ja.wikipedia.org/wiki/
ボーンチャイナ
https://yanagi-design.or.jp/works_groups/3299/