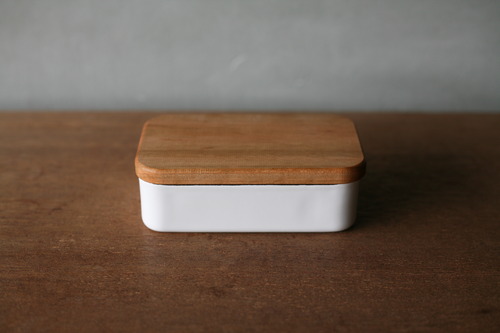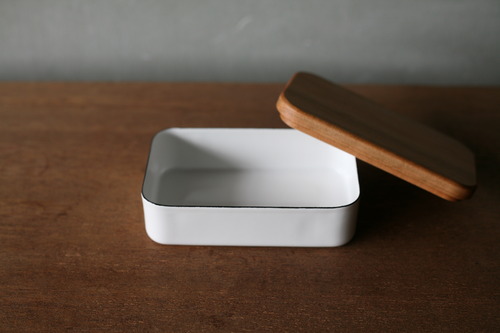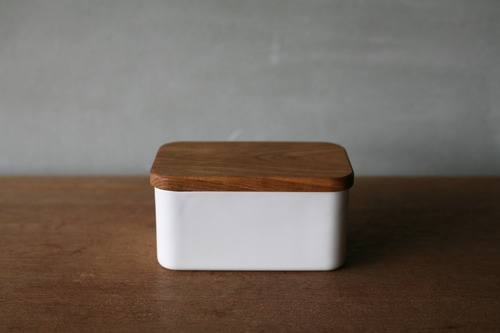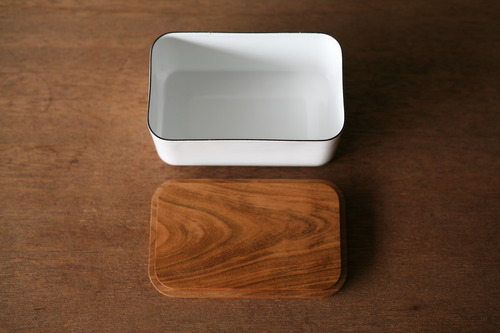 [Noda Horo's Butter Case has been added]
Noda Horo, a company synonymous with Japanese enameling, has added a butter case that combines practicality and stylish design. It is a combination of enamel with high cooling performance without odor transfer and a lid made of natural wood (cherry).
After removing it from the refrigerator, the body can be turned over with the butter in it and the wooden lid can be used as a cutting board to cut the butter. As you continue to use it, the gloss of the wooden lid will increase, and you can enjoy the aging process as it grows to your own unique color.
The smooth texture of enamel and the soft texture of natural wood are combined to create an excellent design with a high sense of affinity despite the different materials. Fill it with your favorite butter and you will be able to enjoy it at the table every day.
Noda Horo's Butter Case
https://www.shokunin.com/en/noda/butter.html