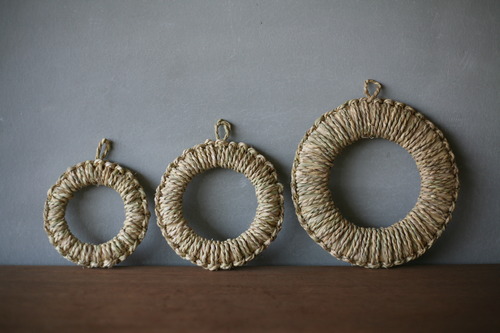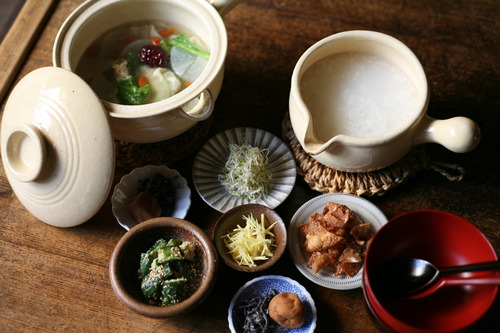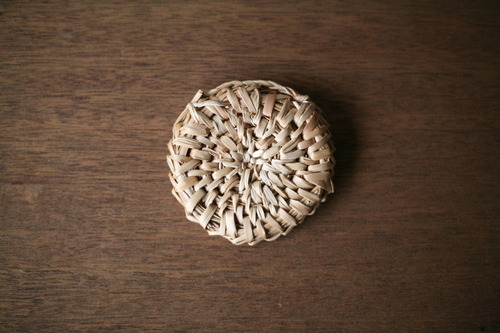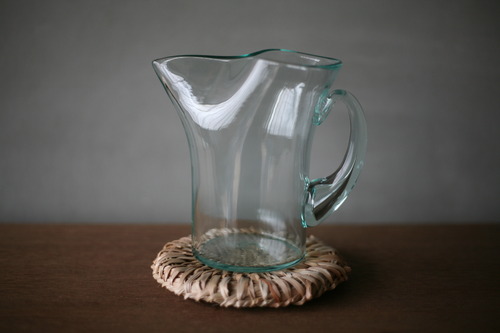 [Reasons for the Beauty of Handwork]
"Mingu" is a general term for old-fashioned utensils and objects that people have made and used for everyday needs, and is almost synonymous with "daily necessities." In modern times, it excludes products mass-produced by machines.
Tools of daily life have been made by hand, depending on the climate and culture. In this issue, we introduce pot stands from our store's line of pot stands that have a strong folkloric flavor.
Okinawa Mingu's Getto Coaster is made from a plant called getto, which grows wild in Okinawa. Gekko is a member of the ginger family and is found in Southeast Asia and southern Asia. It is fragrant and has high antibacterial properties, and is used not only for cutout cushion, but also for wrapping sweets and cosmetics.
On Sado Island in Niigata Prefecture, there are pot stands made from straw after rice has been harvested. Straw has long been used for a variety of purposes because it is resistant to decay when sufficiently dried, easy to store, and strong. The same is true of waraji (straw sandals), mino (straw raincoat), and shimenawa (sacred straw ropes).
In Sori Yanagi's "Teshigoto No Nippon," there is this description:
"The hand differs from the machine in that it is always directly connected to the heart. Machines have no heart. I believe this is the reason why handwork works in mysterious ways. The hands do not just move, but there is always a mind at the back that creates things, gives pleasure to the work, and makes it moral. This is what gives an item its beautiful qualities. Therefore, it is fair to say that handicraft is a work of the heart."
Perhaps the reason for the beauty of these traditional and practical crafts made by human hands is that they are connected to people's lives, nature, and hearts at every age.
Okinawa Mingu's Getto Coaster
https://www.shokunin.com/en/okinawa/enza.html
Honma Kazuo Shoten's Straw Pot Stand
https://www.shokunin.com/en/honma/nabeshiki.html
Chushin Kobo's Cast Iron Pot Stand
https://www.shokunin.com/en/chushin/
References
https://ja.wikipedia.org/wiki/
民具
https://ja.wikipedia.org/wiki/
ゲットウ
https://ja.wikipedia.org/wiki/
藁