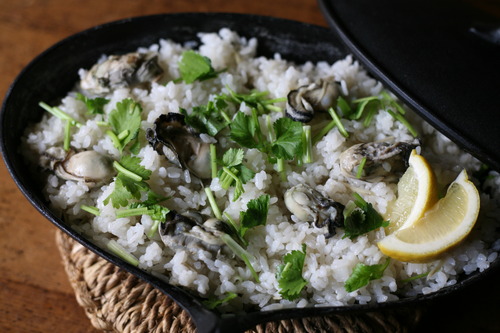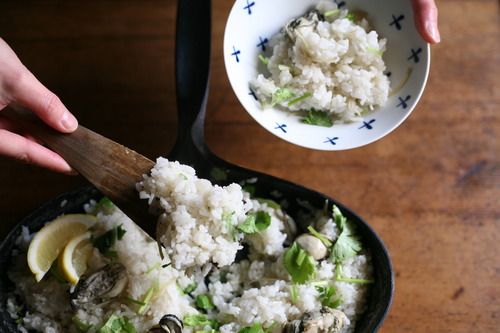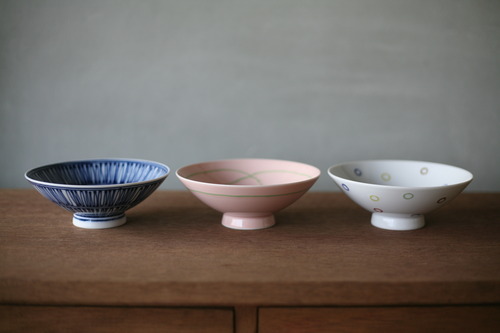 [Oyster Rice Cooked in a Fish Pan]
Oysters are almost at the end of their season, and I made oyster rice to slip into the season. A little leftover pak choi and lemon from the previous day's cooking caught my eye, so I added fish sauce and ginger to give it an ethnic flavor.
Cook the oysters in a seasoning solution of water, fish sauce, shredded ginger, sugar, salt, and sake to lightly heat through, and cook the whole cooking liquid with the rice, bringing to a boil over low heat for 12 minutes, then turn off the heat and let it steam for 10 minutes. Sprinkle with pak choi and sprinkle with lemon, and your Asian-style oyster rice is ready.
Rikucho Ogasawara's Fish Pan is excellent for cooking two cups of rice as well. Why not take advantage of seasonal ingredients and enjoy the season?
Rikucho Ogasawara's Fish Pan
https://www.shokunin.com/en/rikucho/fishpan.html
Hakusan Porcelain's Hirachawan
https://www.shokunin.com/en/hakusan/hirachawan.html
Okubo House Mokkosha's Chestnut Rice Scoop
https://www.shokunin.com/en/okubo/shamoji.html
Reference
https://www.hotpepper.jp/mesitsu/entry/sakanaya-sandaime/2020-00223?amp=1