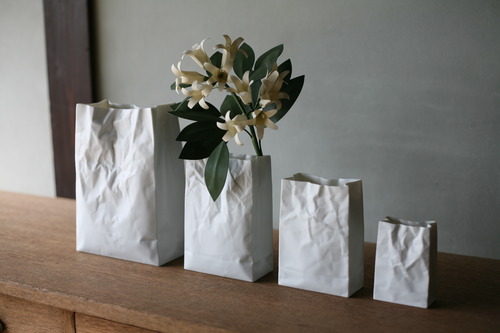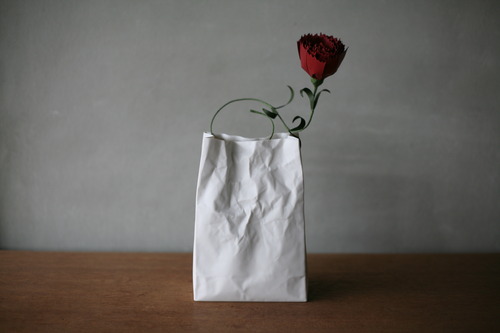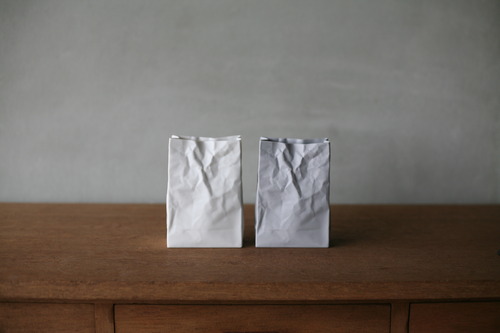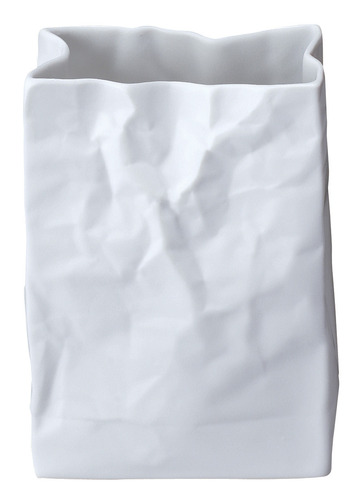 [Flowers and Vases]
In Japan, March is a time when flowers are given and received to celebrate graduations, transfers, retirements, and other occasions. Many people may experience a sense of happiness and a brightened mood when looking at flowers.
In 2011, a study conducted by Chiba University's Field Science Center for Environmental Health (Nature Therapy Project) showed that when rooms without flowers were compared to rooms with flowers, the psychological state of "liveliness" increased significantly in rooms with flowers, while negative moods such as "confusion," "fatigue," and "tension/anxiety" decreased. In addition, with the recent increase in remote work, decorating rooms and desks with flowers is expected to increase productivity and stimulate creativity.
When you receive a bouquet of flowers, the first step is to unwrap them, remove the plastic and paper, and cut the stems back leaving the stems of the flowers in the water so that the flowers can soak up the water. Cutting in water creates water pressure that helps the flower absorb water. When you are done cutting, arrange them in your favorite vase. It is recommended to choose a size with some leeway so as not to damage the flowers.
The New Crinkle Super Bag is an iconic product of Ceramic Japan, established in 1973 in Seto City, Aichi Prefecture. Launched in 1975, two years after its establishment, it was selected for inclusion in the permanent collection of the Museum of Modern Art (MoMA) in New York in 1982. By not using glaze on the surface, the three-dimensionality, lightness, and shading of wrinkles are emphasized, expressing a texture similar to that of a real paper bag.
Even when not decorated with flowers, the New Crinkle Super Bag creates a sculpture-like presence. This vase is worthy of representing Japan, selected according to world standards. Please consider this for the bouquets you receive, for seasonal flowers to decorate your room, or as a gift for your loved ones.
Ceramic Japan's New Crinkle Super Bag
https://www.shokunin.com/en/ceramicjapan/crinkle.html
References
https://www.mizuho-ir.co.jp/case/research/flower2012.html
https://lifft.jp/blogs/journal/healing-effect
https://www.moma.org/collection/works/3429