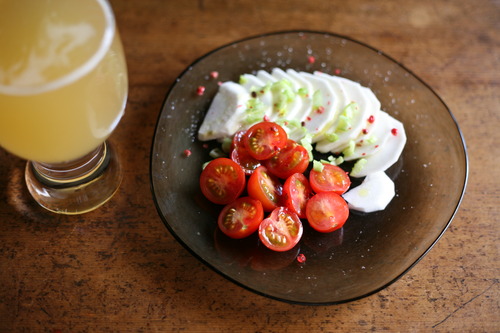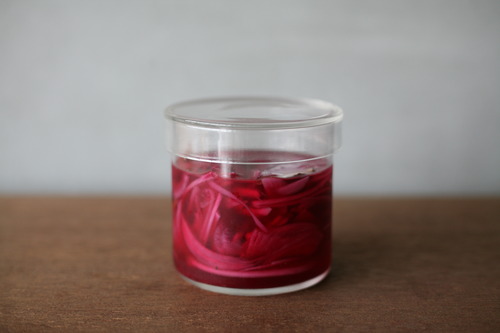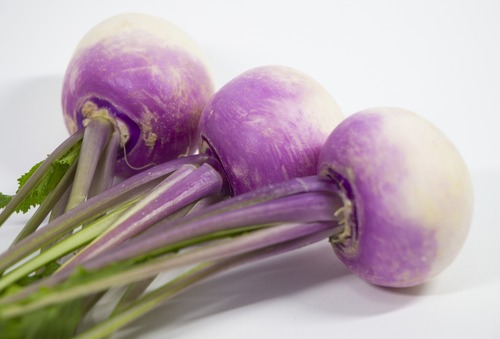 Kyo-kokabu, a vegetable well-known among locals as an essential ingredient in Kyoto cuisine, including Kyoto pickles, has a beautiful contrast between its pure white skin and bright leaves.
Together with the "Shogoin turnip," the Kyo-kokabu was certified as a Kyoto brand product in 2007, and is a member of the turnip family, one of the oldest vegetables. With its fine, dense flesh and delicate sweetness, this vegetable can be easily and widely used not only raw in salads or stir-fried, but the leaves are also delicious.
Kyo-kobabu is grown in Keihoku, Ukyo-ku, Kyoto City, in a mountainous area with large temperature differences and cool summers, from early August until mid-November, when it is harvested. It is high in enzymes and vitamin C, which aid digestion and provide nutrients that are often lacking in winter.
Kyo-kokabu, in season from April to January, is often used in a Kyoto dish called kabura-mushi. It is steamed fish with grated turnip on top, a Kyoto winter staple, it is a fluffy and elegant dish, with the white of the turnip resembling snow.
How about tasting Kyo-kokabu at home, which is perfect for steamed turnips during the cold season, as well as for pickles eaten during the hot summer season? We have a wide variety of carefully selected plates and containers, so please take a look at them as well.
Fresco's Kasumi Plate
https://www.shokunin.com/en/fresco/kasumiplate.html
Koizumi Glass's Schale
https://www.shokunin.com/en/koizumi/schale.html
References
https://ja-kyoto.jp/kyoyasai/kokabu.html
https://jakyoto.com/kyoyasai/kokabu/kokabu.html