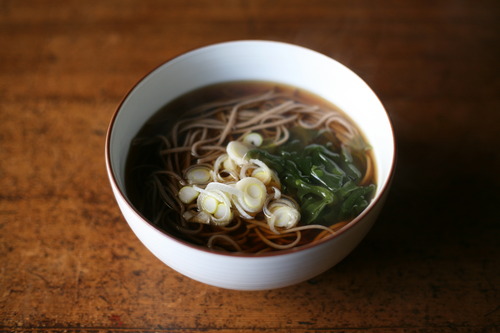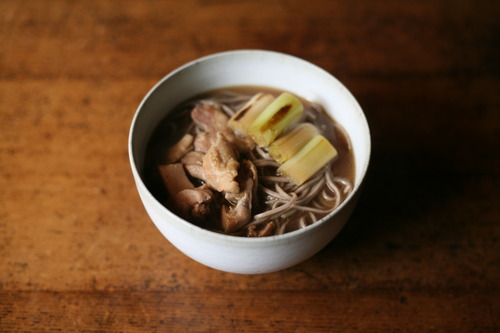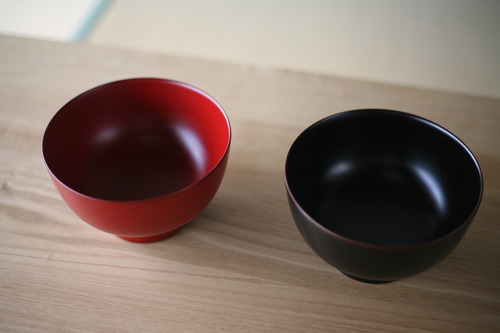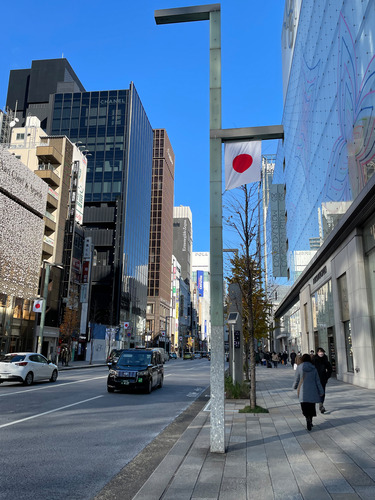 [Soba Noodles Eaten on New Year's Eve]
To "bring good luck" means to be concerned about whether a certain thing is a good omen or not. To "carry on a good deed" means to repeat an action that has had good results in the past in order to estimate good fortune. Both refer to actions that are concerned with good fortune and wishing for the success of things.
The word "engi" is an abbreviation of the Buddhist term "causation and birth," which refers to the idea that all things come into existence through the interrelationship of various causes and conditions.
Eating "toshikoshi soba" (New Year's Eve soba) on New Year's Eve has been a part of Japanese culture since the Edo period. There are many theories about why soba noodles are eaten on New Year's Eve, such as wishing for longevity like the long, thin soba noodles, or to "cut off the bad luck of the year" because they are easier to cut than other noodles.
May good fortune, good causes, and good fate arise. Eat New Year's Eve soba noodles and have a happy new year.
Hakusan Porcelain's Noodle Bowl S Deep White
https://www.shokunin.com/en/hakusan/mendon.html
Seiryugama's Donburi
https://www.shokunin.com/en/seiryu/donburi.html
Appi Urushi Studio's Owan #5
https://www.shokunin.com/en/appi/wan.html
Ginza Showroom (Open from 9:00-18:00 on Friday, Saturday, Sunday, and Monday)
https://www.shokunin.com/en/showroom/ginza.html
References
https://www.weblio.jp/content/
縁起担ぎ
https://ja.wikipedia.org/wiki/
縁起
http://tobifudo.jp/newmon/etc/engi.html
https://ja.wikipedia.org/wiki/
年越し蕎麦