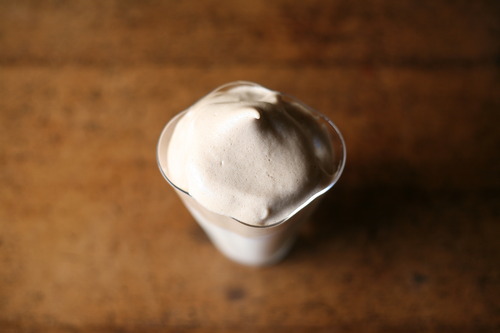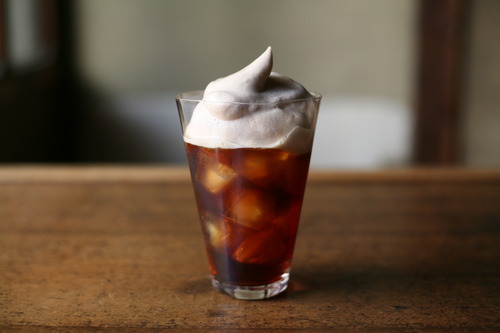 [Fluffy Dalgona Clouds]
Have you ever heard of "dalgona coffee?" It is a drink made in South Korea, consisting of milk with fluffy frothy coffee cream on top. It is called dalgona coffee because of its resemblance to dalgona, a Korean candy made of thinly baked sugar like caramel.
The catchphrase that it is made by whisking the mixture more than 400 times also boosted its popularity, and it became a popular way to pass the time when spending time at home in South Korea.
Whisking coffee creamer with Sori Yanagi's Whisk can be a good exercise in the comfort of your home. The fluffy finished dalgona cloud goes well with a beer glass.
"Ingredients"
30ml drip coffee
2 tbsp of sugar (20-25g)
Milk (soy milk, almond milk, or oats milk)
Hand mixer or whisk
Bowl
"Directions"
Put the coffee and sugar in a bowl and whisk until the mixture becomes light brown and caramelized.
Pour the milk into a glass and slowly pour the whisked coffee cream on top.
Sori Yanagi's Stainless Steel Bowl
https://www.shokunin.com/en/yanagisori/bowl.html
Sori Yanagi's Whisk
https://www.shokunin.com/en/yanagisori/awadate.html
Reference
https://www.ejcra.org/column/ca_65.html