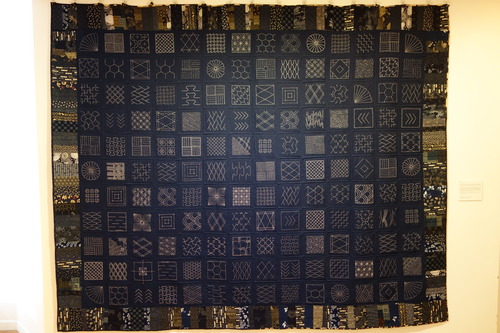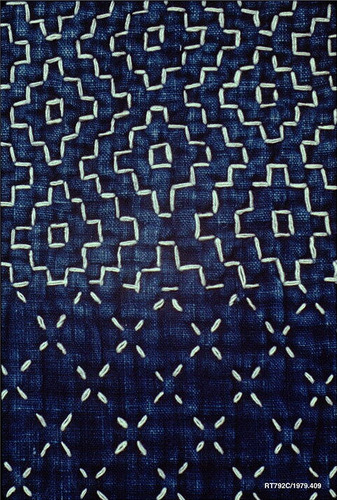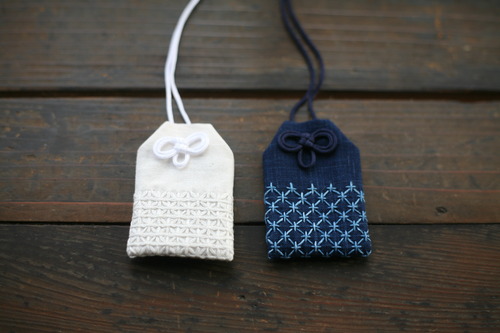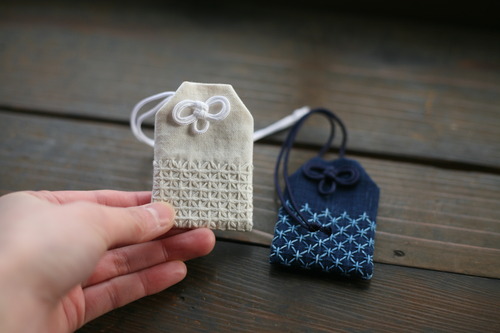 [Life in Snow Country and Sashiko]
Cold regions such as the Tohoku region were not suitable for cotton cultivation, and cotton products were treated as a precious commodity. However, hemp, which was self-sufficient, had a coarse texture and was not suitable for spending the cold winters, so "sashiko" was created to improve durability and heat retention.
The three main types of sashiko in Japan are "kogin-zashi" from Tsugaru region in Aomori Prefecture, "hishi-zashi" from the southern part of Aomori Prefecture, and "shonai-sashiko" from Shonai region in Yamagata Prefecture.
"Kogin-zashi"
It is said that kogin-zashi developed because people were allowed to wear only hemp kimonos under the strict thrift laws. There are three types of kogin-zashi: "east kogin," "west kogin," and "three-striped kogin," which differ in the patterns and threads used. The basic pattern of kogin-zashi is called modoko, and there are about 40 types. By skillfully combining basic patterns, large beautiful geometric patterns are created.
"Hishi-zashi"
Hishi-zashi is said to have originated from hemp cloth lined with cotton and stitched with hemp thread. The difference between kogin-zashi is in the counting of the number of stitches. In kogin-zashi, the odd number of stitches are counted regularly against the vertical weave, while in hishi-zashi, the even number of stitches are counted. This is said to create a horizontal diamond pattern.
"Shonai-sashiko"
When ships carrying goods upward returned, they carried old cotton clothes from upward. It is said that sashiko developed in order to use the cotton carefully until the very end. It is made of cotton, which is finer than hemp, and has a dense pattern. After stitching, there is a process of blending the cloth and thread to prevent the cloth from becoming too small due to sewing jams.
Muneyoshi Yanagi, a thinker of the Mingei (folk art) movement, praised kogin-sashi by saying, "the nameless women of Tsugaru have left us so much. Hemp and cotton were the fabrics of a land where the use of silk was forbidden. However, they produced such beautiful things in the midst of such oppressive restrictions." Sashiko is said to have been an important job and pastime for women in those days, as the region was closed to snow in winter. We can see how these women worked silently at home while the snow was falling.
Sashiko can be said to be an art form born in daily life that is full of people's wisdom and combines both beauty of use and beauty of appearance.
At the Ginza showroom, we are currently displaying a mountain-shaped sashiko amulet. If you are ever in the neighborhood, please stop by.
Yama No Katachi's Sashiko Amulet
https://www.shokunin.com/en/yamanokatachi/sashiko.html
Ginza Showroom (Open from 9:00-18:00 on Friday, Saturday, Sunday, and Monday)
https://www.shokunin.com/en/showroom/ginza.html
References
https://tsugaru-kogin.jp/about-kogin
https://kogin.net/rekishi2.html
https://hishizashi.com/about/
http://tohoku-standard.jp/standard/yamagata/shonaisashiko/